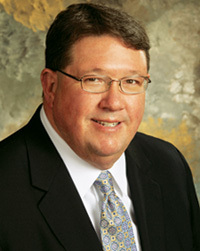 Candidate for Madison County Auditor Jeremy Plank claims his opponent Rick Faccin accepted more than $1,000 in "tainted money" from former Madison County Treasurer Fred Bathon.

"Today, I'm calling on Rick Faccin to return the tainted money he received from Fred Bathon and apologize to the thousands of property owners victimized by Bathon over a four-year period when the average penalty rate was nearly 18 percent," Plank said.

He claims that Bathon, while Treasurer, accepted more than $150,000 in campaign contributions from tax buyers who purchased delinquent property taxes.

Plank, a Republican, called for a press conference Wednesday "to discuss controversial campaign contributions" made to Faccin "by those that are involved in federal investigation."

Plank would not elaborate on what he knows or doesn't know about an investigation, other than to reiterate what has previously been reported in the media. Plank said that in June, FBI agents issued subpoenas to two employees of the Treasurers' office who had worked for previous treasurers

Plank called on authorities to conclude the investigation by election time in two weeks.

Plank also accused Faccin of taking campaign contributions from county employees, including those who work in his office.

Faccin, a Democrat, responded by saying $810 of the $1,000 received from Bathon was spent on a basket Bathon bid on at one of Faccin's fundraisers. Bathon also bought 10 tickets for $25 each.

Faccin said if Bathon is convicted of a crime, he will return the $250 to charity.

He said he sells a lot of tickets to his fundraiser, but "nobody is forced to buy a ticket," he said.

More barbs

Plank further accused Faccin of taking large contributions from bar owners he is supposed to police.

In response, Faccin said,"I'm not the liquor commissioner, I'm the liquor clerk. There's a big difference in that. We make sure all documentation is proper."

Faccin in turn accused Plank of not paying his property taxes on time and that he rents out properties that he doesn't pay property tax for.

"He asks questions about my integrity," Faccin said. "Let's look at him. They have not done their job down there in the treasurer's office."

Plank, a certified public accountant, assists current Treasurer Kurt Prenzler.

"When your candidacy runs on nothing, you fabricate and exaggerate," Faccin said.

"Mr. Plank is collecting debt for this county. He'll say we saved the county money. He hasn't. He has cost the county money."

Plank also criticized Faccin for failing to initiate safeguards suggested by an outside auditor, Scheffel & Company, in 2007 that may have prevented an employee in Planning and Development from embezzling more than $30,000 in taxpayer money two years later.

Faccin said that in response to Scheffel's 2006 management letter, the Auditor's office enhanced documentation on internal controls with regard to the fee collection of the county. As a result of the work of the Auditor's office, the discovery of missing funds was made by the Auditor's office during the audit, leading to an indictment in December 2009 and a guilty plea and sentence in 2010.