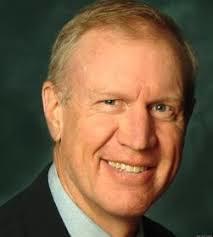 SPRINGFIELD — Gov. Bruce Rauner on Thursday signed an executive order that will put the names of all of the state's political hires in one place for the public to review.

About 2,900 of more than 125,000 state employees are "Rutan-exempt," meaning politics can play a role in those employees hiring or firing.

The Rutan classification comes from that of a lead plaintiff in a 1990 case against the state in which the U.S. Supreme Court ruled politics must be kept out of most state hiring.

Rutan-exempt employees are supposed to be involved in sensitive, confidential work such as high-level policy making. However, it's not unheard of for state agencies to add more mundane but supposedly exempt positions here and there for the politically connected.

Rauner cited the Illinois Department of Transportation, which under governors Rod Blagojevich and Pat Quinn increased Rutan-exempt hiring by as much as 60 percent.

A federal court monitor has since been assigned to review IDOT hiring.

Rauner said his action means the name of each state employee exempt from the Rutan rules will be published on the Illinois Transparency and Accountability Portal, or ITAP.

"The people of the state of Illinois will now have a way to find the state's political hires very quickly, in real time, all the time, " the governor said.

"We need to restore faith in the government if we expect the people of Illinois to help the government in its mission."

The executive order signed Thursday also instructs the state's Department of Central Management Services to help units of local government in providing information on their employees for posting on the ITAP website.

The governor was joined by state Rep. Jack Franks, D-Marengo, who had previously, sponsored legislation toward the same ends.

Franks called Rauner's action "a real example of bipartisanship that is necessary in the state. It actually shows the governor is doing his homework and he's governing."

Franks said he appreciated the governor's jumping straight into ethics reform in his first days in office, especially considering Illinois' jaded history.

Mark Fitton reports for Illinois News Network, an affiliate of the Illinois Policy Institute.