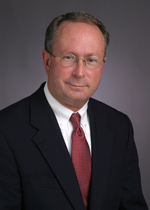 A lawsuit has been filed against a tool company over the alleged failure to pay $200,000 for products purchased on credit.

Bearing Headquarters Company filed suit July 17 in the Madison County Circuit Court against Lenhardt Tool & Die Company.

According to the complaint, the defendant bought products from the plaintiff from May 22, 2013, through April 11, 2014. Although Bearing delivered all the products to Lenhardt, it was never fully paid for them, according to the complaint.

The defendant has been making payments on the debt, however, the balance remains due and unpaid as of this date in the amount of $244,934.35, the suit states.

In addition to the money it claims it is owed, Bearing is seeking other relief the court deems just. It is being represented by attorney John L. Gilbert of Sandberg, Phoenix and von Gontard in Edwardsville.

Madison County Circuit Court case number 14-L-1006.