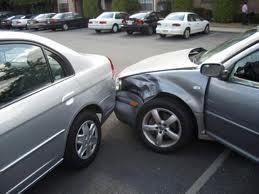 A woman claims she suffered serious bodily injuries when a driver backed out of a driveway and struck her vehicle.

Beatriz R. Martinez filed a lawsuit June 26 in the St. Clair County Circuit Court against Amanda S. Floyd.

In her complaint, Martinez alleges she was driving north on Obernuefemann Road in O'Fallon on July 24, 2013, when Floyd attempted to back out of a driveway and onto the road. While reversing her vehicle, Floyd slammed into Martinez's automobile, according to the complaint.

In addition to her injuries, Martinez has incurred medical costs, suffered disability, lost her normal life and been restricted from participating in her normal activities due to the collision, the suit states. She has also suffered disfigurement and lost earnings, the complaint says.

Martinez blames Floyd for causing the collision, saying she negligently failed to keep a proper lookout, failed to yield the right-of-way and failed to swerve to avoid a collision.

In her complaint, Martinez seeks a judgment of more than $50,000, plus costs and other relief the court deems just. She is being represented by Hrant Hud Norsigian Jr. of Norsigian Law Office in O'Fallon.

St. Clair County Circuit Court case number 14-L-523.