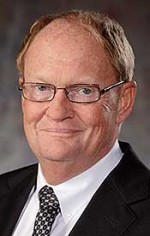 A woman is suing a hospital and doctors after her cancer allegedly went untreated for nearly four years.
Lisa and Gilbert Busane filed a lawsuit Dec. 23 in the St. Clair County Circuit Court against Bernard Szopa M.D., Lincoln Surgical Associates Ltd., St. Elizabeth's Hospital of the Hospital Sisters of the Third Order of St. Francis, Paul Malcharek M.D., HSHS Medical Group Inc., John Hucker M.D. and Midwest Medical Healthcare Ltd.
According to the complaint, on Aug. 30, 2009, Lisa Busane underwent an appendectomy under the care of doctors Szopa, Malcharek and Hucker at St. Elizabeth's Hospital, after which a pathology report revealed the presence of mucinous adenocarcinoma in Busane's appendix; a fact that was not communicated to the plaintiff despite her continuing care by the same medical professionals. Busane says she did not discover she had mucinous adenocarcinoma until June 15, 2013, and is now battling aggressive cancer.
The Busanes are seeking more than $75,000 in damages. They are being represented in the case by attorney Thomas Q. Keefe Jr. of Keefe & Keefe P.C.
St. Clair County Circuit Court Case No. 13L630.