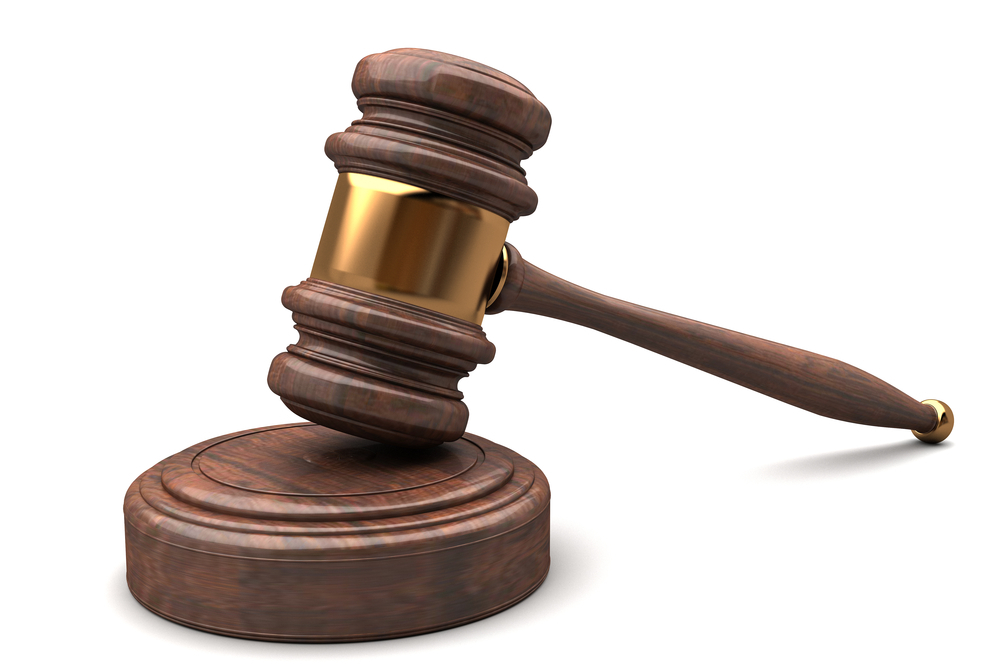 Shutterstock
Mark A. Behrens
Illinois has a nationwide reputation as a prime destination for "litigation tourists." Each year, people without a meaningful connection to Illinois flock to the state to file lawsuits in the hope of a big payout. Illinois law makes it easy for plaintiffs to forum shop and sue in counties with a reputation for jackpot justice.
The problem is particularly bad in Madison County, which has become a magnet for asbestos lawsuits generated by TV ads in Texas and other states. Plaintiffs today file asbestos lawsuits in Madison County for the same reason the prolific bank robber Willie Sutton is said to have robbed banks – because that is where the money is. According to the Illinois Civil Justice League, Madison County asbestos injury lawsuits settle for upwards of $2 million each, and collectively could produce nearly $600 million annually in fees for plaintiffs' lawyers.
The Madison County courthouse is home to perhaps one-third or more of all asbestos lawsuits filed in the entire U.S., although only 10 percent of the plaintiffs live in Illinois and far fewer actually live in Madison County. Forum shopping abuse is a key reason the American Tort Reform Foundation has called Madison County one of America's top "Judicial Hellholes."
The problem of distant plaintiffs suing in the Land of Lincoln is not unique to Madison County. Nearby St. Clair County is also a frequent destination for out-of-state plaintiffs.
In Cook County, nonresident filings are on the rise too. Likely drawing cases from other counties, Cook County has a little over 40 percent of the state's population but almost 64 percent of the litigation. Plaintiffs are drawn by the fact that verdicts in Cook County are four times greater—an average of almost $1 million—than the surrounding four counties of DuPage, Lake, Kane and Will.
The filing of lawsuits by far flung plaintiffs in Madison, St. Clair, or Cook Counties is a strong indication that the playing field is uneven in these places. Plaintiffs obviously perceive a litigation advantage there or they would sue in their home courts.
As a consequence, citizens in these counties bear a disproportionate burden. When residents of Cook, Madison or St. Clair Counties suffer harm, they may be forced to wait for justice because someone from another state or county has taken a trial slot. For some, justice delayed may be justice denied. As the volume of cases increases, so does the need for more jurors. Illinois residents should not be forced to take time away from work or family to serve as jurors in cases that belong in a different state or county. Many jurors may go uncompensated by their employers during this time and will receive only $50 a day after the second day of service under a new law that is effective June 1.
Businesses believe that the venue rules applicable to them in Illinois are designed mainly to produce biased results in favor of plaintiffs. According to a recent survey by the U.S. Chamber of Commerce Institute for Legal Reform, Illinois has one of the worst lawsuit climates in the country, ranking at 46th out of 50 states. Madison and Cook Counties have two of the least fair and reasonable legal climates in the entire country.
The skewed administration of justice in Illinois is undoubtedly hurting the state's competitiveness. It should come as no surprise that companies generally like to avoid Judicial Hellholes, preferring instead to do business in places with more welcoming legal environments. States like Texas, with its booming economy, have figured this out.
For a state with economic growth and employment rates that consistently rank below the national average, Illinois job seekers deserve sensible litigation reforms that will attract new employment opportunities.
Governor Bruce Rauner pressed the need for Illinois to restore confidence in the administration of justice by strengthening the state's venue laws, yet the Illinois Senate Judiciary Committee blocked the effort by failing to move the Governor's worthy venue reform bill out of committee. If Illinois is to ever shake its reputation as a lawsuit magnet, legislators must try again next session to bring a venue reform bill to the General Assembly floor. Fixing the permissive venue law would not solve all of the problems facing businesses with regards to the fairness of the state's legal system, but it would be a very good place to start.
Mark A. Behrens is an attorney in the Washington, DC office of Shook, Hardy & Bacon L.L.P. and represents defendants in complex civil litigation.