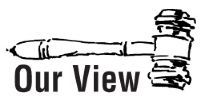 What do McDonald's and Planet Fitness have in common? How about Taco Bell and SuperGlass Windshield Repair? Hardee's and Dream Vacations? Two words: franchise opportunities.
There are countless companies that offer them – 7-Eleven, Dunkin' Donuts, Great Clips, RE/MAX, Papa John's, Jimmy John's, the list goes on and on – and when a franchisee contracts with a franchiser, both parties prosper, while creating job opportunities for franchise employees (who can learn the ropes, move up the ladder, and buy franchises of their own some day).
Franchising is a great way for aspiring entrepreneurs to launch out on their own with an investment they can afford and still have a safety net in the form of training, support, and a built-in supply chain. It's also a great way for a company to expand without having to finance, staff, and micromanage each new outlet.
Franchising incorporates two amazing principles that make relationships between contracting parties work to the best advantage of both: subsidiarity and solidarity.
Franchisees, in effect, own their own businesses and handle all day-to-day operations: hiring and firing, work schedules, wages and raises, bonuses, promotions, etc. Franchisers offer corporate standards, operational manuals, advertising support, and a network of fellow franchisees to share insights with and learn from.
If someone wanted to destroy franchise opportunities, the best way to do it would be by challenging the principles of subsidiarity and solidarity and trying to blur the distinction between the separate responsibilities of franchiser and franchisee: for instance, by trying to hold the former responsible for the day-to-day operations of the latter.
Thankfully, McDonald's has recently defeated two such efforts by labor unions anxious to organize graduates of Hamburger University by having corporate headquarters declared a "joint employer" responsible for the wages and working conditions at its innumerable franchise locations.
The National Labor Relations Board, no longer dominated by anti-business, pro-lawsuit radicals, affirmed the right of McDonald's franchisees to resolve local issues at local levels and declined to designate McDonald's a joint employer.
This is good news for McDonald's, their franchisees, and all companies offering franchise opportunities.