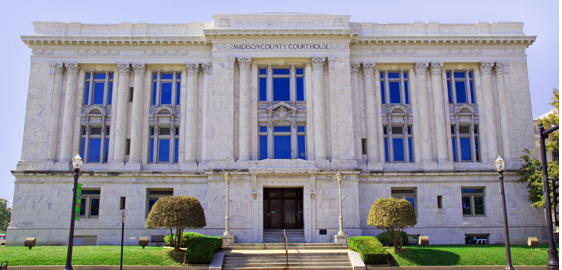 EDWARDSVILLE — A Staunton man is suing an Alton man, alleging the defendant assaulted him at a Route 66 roadhouse bar in 2017.
In his three-page complaint filed pro se Aug. 29 in Madison County Circuit Court, Jerry Knoche of Staunton seeks more than $50,000, plus court costs, from Joseph A. Boston of Alton. Knoche alleges Boston assaulted him at DeCamp Station on state Route 4 in Staunton.
Neither party in the complaint responded to requests for comment.
Knoche alleges in his two-count complaint that he and Boston were at DeCamp Station on Sept. 5, 2017. The complaint states Boston assaulted the plaintiff by "hitting him in the chin area with a plate and falling on him, with force, while he was down, causing a lower extremity injury and [injuries] throughout the entire body."
Knoche alleges he suffered "permanent and serious bodily injuiry, causing him to incur pain and suffering, to incur lost wages, to incur reasonable and necessary medical expenses and treatment." The plaintiff also says he "has been unable to pursue his natural pursuits of life" and that all of his damages "are continuing and will continue into the future."
Knoche is representing himself.
Madison County Circuit Court Case number 2019-L-001235