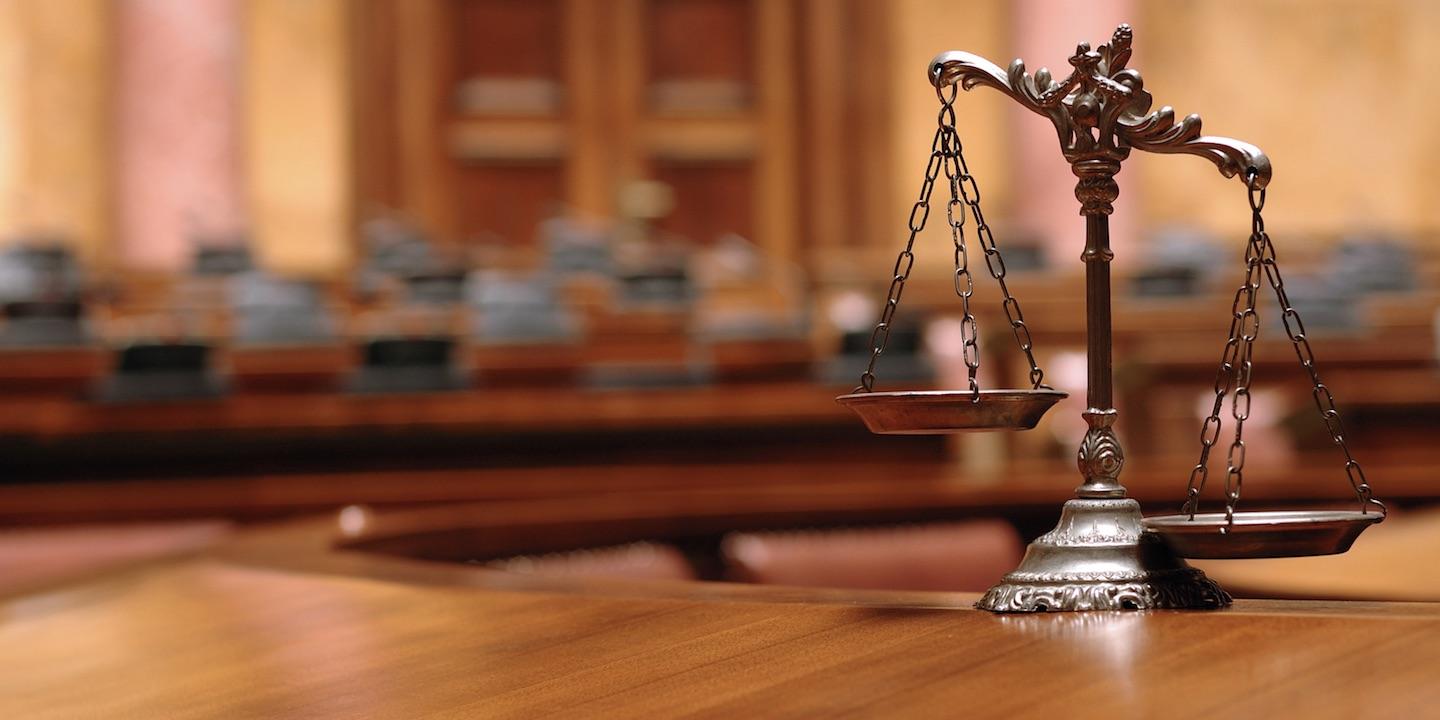 BELLEVILLE – A convicted sex offender who claims he was innocent is suing St. Clair County State's Attorney Brendan Kelly and state officials for $5 million in compensatory damages and $5 million in punitive damages, alleging his reputation within his community continues to be irreparably injured by his registration status.
Shane Allen Kitterman filed the complaint on Dec. 10 in the St. Clair County Circuit Court against Kelly, Assistant State's Attorney Bernadette Schrempp and Supervisor of the Illinois State Police Sex Offender Registration Unit Tracie Newton, alleging deprivation of due process.
He claims the defendants conspired to use fabricated designations to deprive him of a hearing before the conclusion of a criminal court to cover up their alleged nefarious and unlawful actions.
According to the complaint, Kitterman alleges he entered into a contract with the people of Illinois on Jan. 10, 1996, which has been "memorialized in three documents created contemporaneously to the negotiations."
Kitterman alleges that "in detrimental reliance upon promises" made by the State's Attorney's Office, he "agreed to forgo his right to prove he was innocent of a very serious crime, in exchange for the promise that his duties under the contract be governed by the Illinois Child Sex Offender Registration Act."
Kitterman claims the State's Attorney's Office concealed a Jan. 1, 1996, amendment to the Illinois Child Sex Offender Registration Act, or CSORA, which increased duties and penalties. Kitterman claims he would not have entered into an agreement with the State's Attorney's Office if he had known about the amendment.
In accordance with the contract, Kitterman was obligated to respond to certain law enforcement agencies within the St. Clair County Sheriff's Department, Belleville Police Department, Shiloh Police Department, Swansea Police Department and the O'Fallon Police Department, the suit states.
In 2012, Kitterman alleges he discovered that the contract he entered into "was premised on fraud and deception and unconscionable and immediately attempted to protect his rights by enforcing the terms of the contract as they existed."
Between 2012 and August 2015, Kitterman alleges Kelly and Schrempp conspired with Newton to conceal Kitterman's rights by changing material information on a State Police website and within the Law Enforcement Agency Data System, or LEADS, to reflect that the plaintiff was convicted of a violation and must comply with CSORA for the rest of his life.
Kitterman claims that prior to contacting Kelly and Schrempp, he discovered that he was designated a child sex offender in violation of his contractual rights. He contacted the defendants in having his personal information removed from the website.
He alleges Kelly and Schrempp responded by contacting Newton "and conspired to fraudulently conceal Mr. Kitterman's rights under the contract by altering or changing his designation on the State Police Website from a 'Child Sex Offender' to a "Sexual Predator' required to register for the period of his natural life, and then to "Sexually Dangerous/Violent Person" subject to a 90 day reporting duties and possible civil commitment …"
Kitterman also claims the defendants contacted local law enforcement "and coordinated the destruction of forms memorializing information required by the Department of State Police to conceal the manufacturing of conviction information and other such false information contained in said forms."
The complaint states that in 2013, Schrempp and Kelly sought to criminally prosecute Kitterman for failing to register as a sex offender and then contacted Newton to coordinate altering Kitterman's registration status to a lifetime registration.
Kitterman alleges that he has submitted over 217 petitions to Newton to obtain a hearing before an administrative law judge to "reveal the conspiracy and unlawful abuse of her public office …"
Kitterman alleges the defendants obstructed justice by disseminating false information and proffering to former St. Clair County Chief Judge John Baricevic in an effort to prevent the plaintiff from revealing their violation of his due process and contractual rights.
As a result, Kitterman claims he has sustained severe and permanent injuries to his reputation in his community, continues to be deprived of his right to due process of law, continues to be deprived of his liberty and continues to be deprived of his right to associate with his wife and children. He also claims he suffers loss of employment and severe psychological and emotional trauma.
Kitterman seeks a judgment in his favor for $5 million in compensatory damages, $5 million in punitive damages, court costs and interests. He is representing himself pro se.
St. Clair County Circuit Court case number 18-L-789