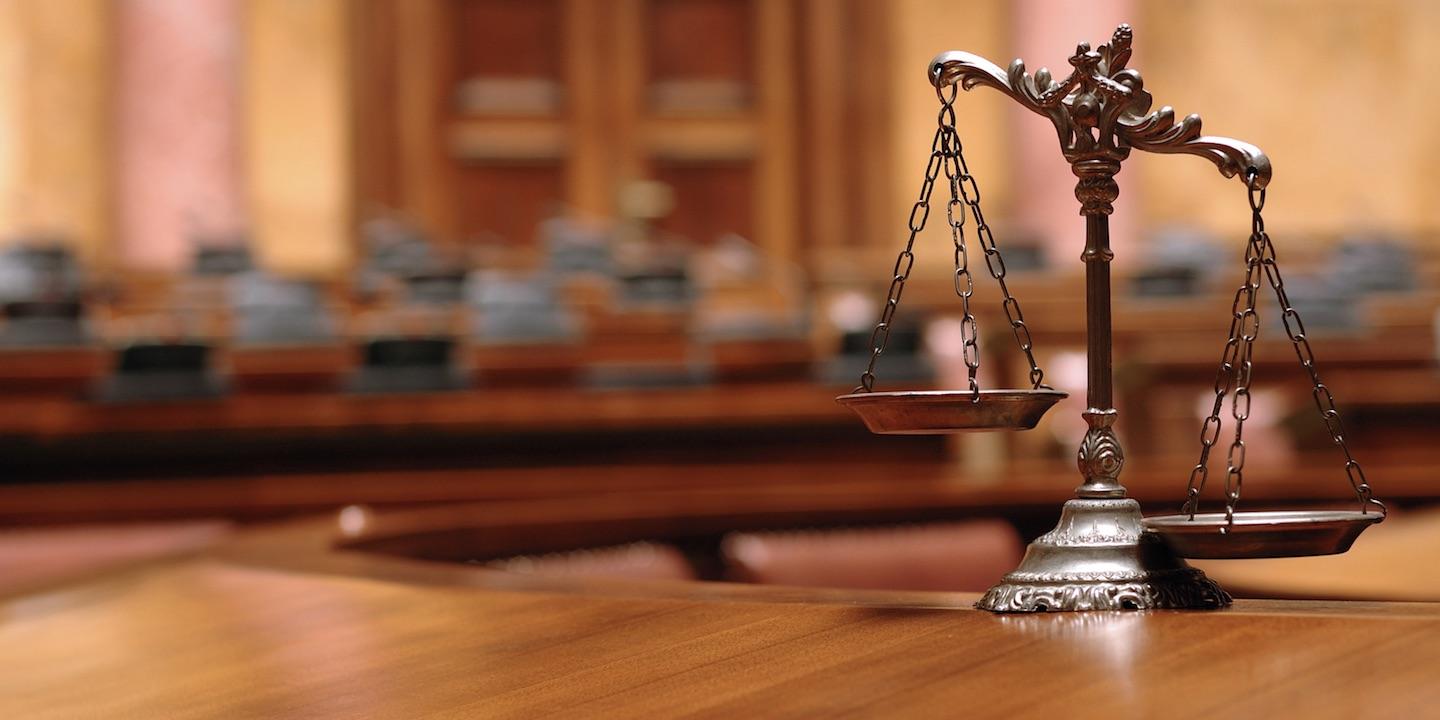 BELLEVILLE — A former St. Clare Catholic School student is suing several school operators, alleging they covered up and ignored sexual assault from her junior high basketball coach.
Jane Doe filed a complaint on Aug. 20 in the St. Clair County Circuit Court against Michael Giordano, Thomas Fischer, Ken Pajares, Milissa Faust, Mary Neville, St. Clare Catholic School Board and the Diocese of Belleville, alleging sexual harassment and intentional infliction of emotional distress.
According to the complaint, Doe alleges she was an eighth grade student during the 2009-2010 school year at St. Clare Catholic School. Giordano was the coach of the girls' basketball team and Fischer was the Athletic Director. Pajares was the principal of St. Clare Catholic School, the suit states.
Doe claims that during that time, Giordano sexually groomed and harassed her by hugging her and isolating her in the girls' locker room. She alleges he would intentionally touch her but would disguise the touching as accidental. She also claims he began "relentlessly" sending sexually suggestive texts, including photos of his penis.
Doe alleges this harassment continued until 2014, even though Doe attended the O'Fallon Township High School following her time at St. Clare Catholic School, the suit states.
She claims that despite informing Pajares and Fischer of the alleged harassment, nothing was done.
Doe alleges Neville and Faust were principals of St. Clare Catholic School following Pajares' retirement and during the time in which she was allegedly harassed and assaulted.
Doe alleges she called Fischer from the bathroom of her own home while crying and reporting distress, fear and harassment as a result of Giordano's alleged actions. She claims Fischer said he didn't know what she was talking about.
Doe claims she sought help from her high school counselor, Mara Koerkenmeier, on Nov. 5, 2010. Koerkenmeier allegedly reported Doe's complaints to Fischer.
Doe alleges Giordano's harassment continued until it escalated to sexual intercourse during her sophomore year.
During the summer after her sophomore year, Doe alleges her friend "Nancy" made a hotline call to DCFS and Doe's parents obtained an order of protection against Giordano through the Belleville Police Department.
However, Doe claims Giordano continued to violate the order of protection.
Doe alleges her father talked to Priest William Hitpas, who advised her parents to punish Doe for the abuse. She claims he was "acting for the purpose of protecting" the school and the Diocese of Belleville, the suit states.
The plaintiff claims Fischer used his personal friendship with Doe's father to silence her to conceal the abuse.
She also alleges Fischer and her father met continuously throughout the abuse to discuss Giordano's alleged actions and settled on punishing Doe.
As a result, Doe claims she suffered severe emotional distress, fear, oppression, anxiety, and pain and suffering, educational harm and loss of enjoyment of life.
The plaintiff holds the defendants responsible because they allegedly subjected her to continued sexual grooming, sexual harassment sexual abuse and batteries.
The plaintiff requests a trial by jury and seeks compensatory damages of more than $50,000, plus punitive damages, costs and all further relief as the court amy deem just and proper. She is represented by Ellyn J. Bullock of Solberg & Bullock LLC in Champaign.
St. Clair County Circuit Court case number 18-L-546