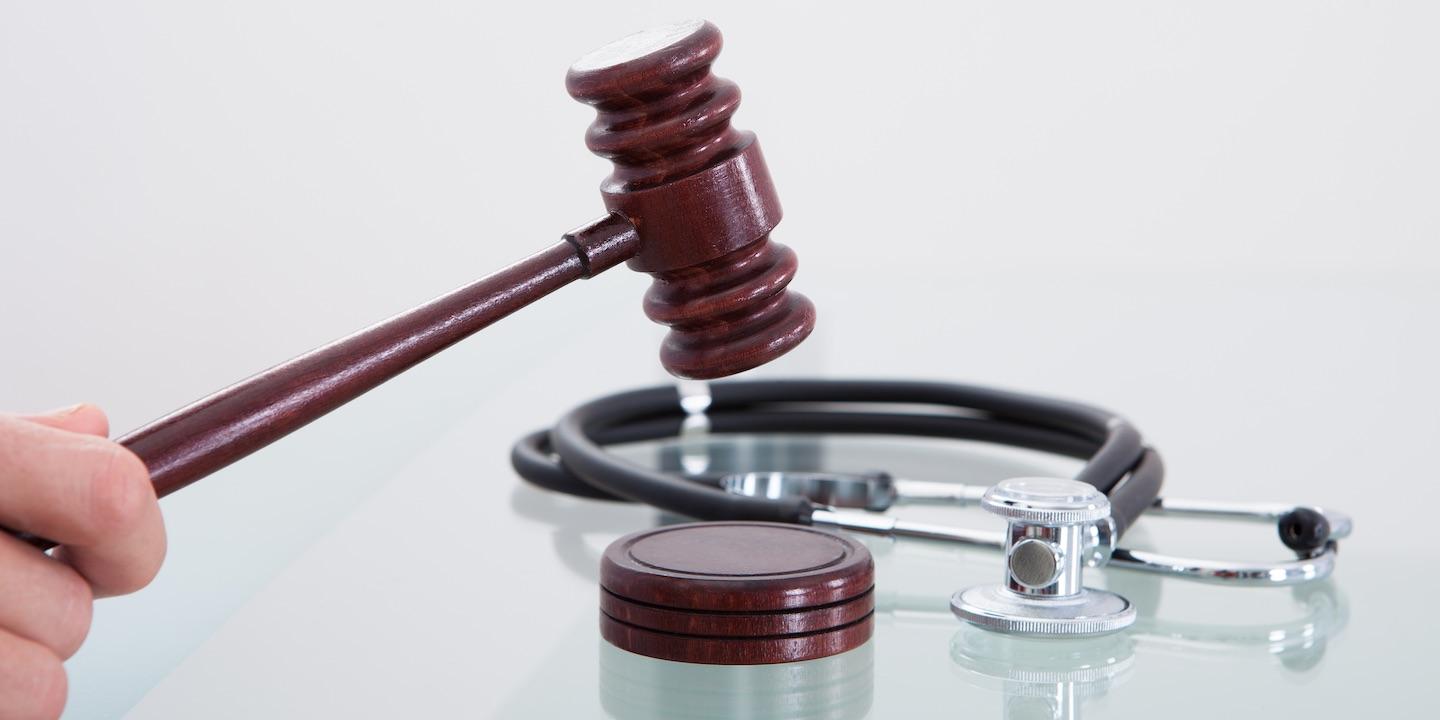 EDWARDSVILLE – A woman alleges a decedent's cancer was not diagnosed or treated, causing his death.
Tammy Smith, as special administrator of the estate of Londos Smith Jr., deceased, filed a complaint on Sept. 27 in the Madison County Circuit Court against Rajnikant Patel, M.D. and Patel Internal Medicine, alleging wrongful death.
According to the complaint, Londos Smith was under Patel's care for complaints of a sore throat. The suit states the decedent was not properly diagnosed and treated for cancer, which caused his untimely death on April 28, 2014.
As a result, Tammy Smith claims she suffered the loss of love and companionship of the decedent and became liable for large sums of money in hospital, medical and funeral expenses.
The plaintiff alleges the defendants failed to properly treat the decedent in regards to his complaints of a sore throat for an extended period of time, failed to consider medical history of the decedent during the course of his treatment regimen and failed to diagnose the cancer.
The plaintiff seeks judgment in an amount greater than $50,000, plus costs of suit and for any further relief the court deems just and appropriate.
She is represented by Joseph N. Reames of The Law Office of Joseph N. Reames LLC in Wood River.
Madison County Circuit Court case number 17-L-1359