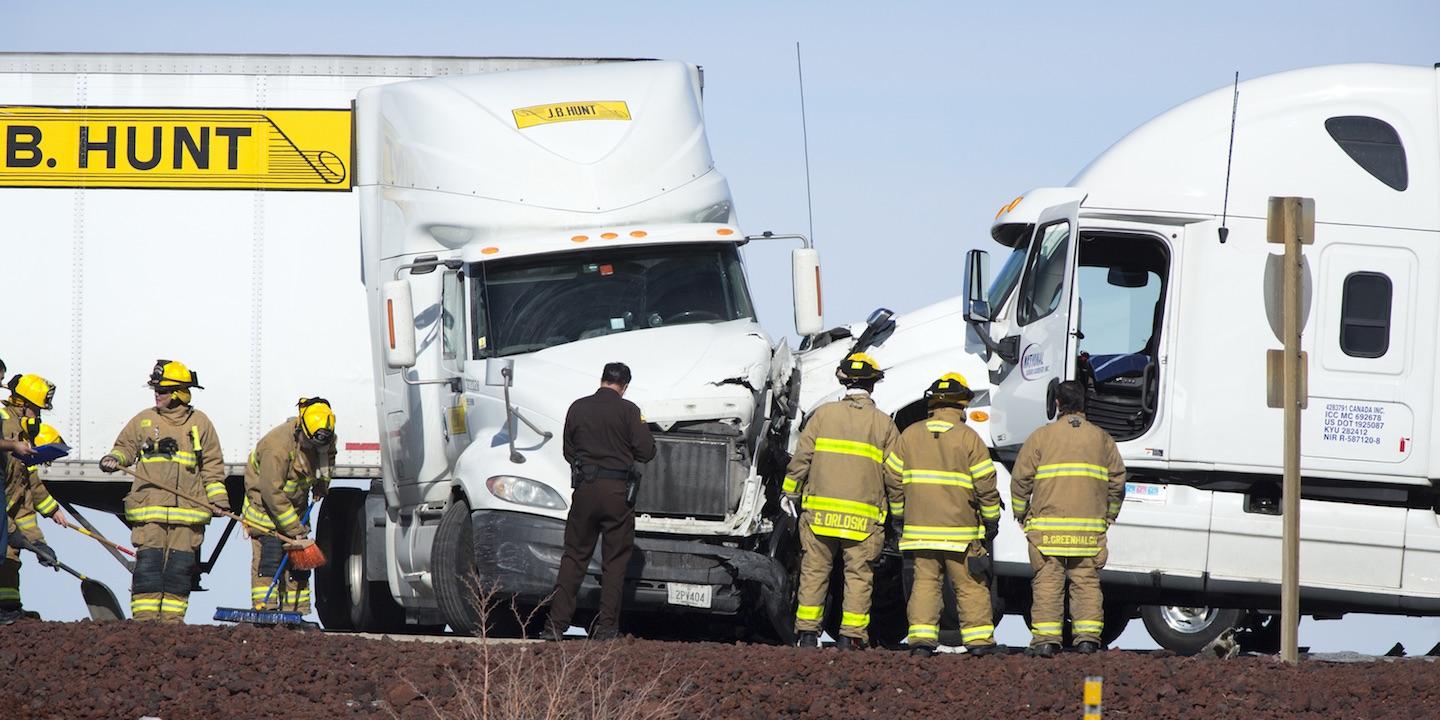 BELLEVILLE — A man is suing a commercial trucking company for allegedly causing a crash on Interstate 255.
Mark Habash, of Missouri, filed a complaint on April 6 in the St. Clair County Circuit Court against Beelman Truck Co., alleging it failed to obey the Federal Motor Carrier Safety Regulations, Illinois law, safe trucking industry standards and safe commercial truck driving rules.
According to the complaint, the plaintiff alleges that on Sept. 14, 2015, he was in a Dodge Ram pick-up truck when it collided with the defendant's semi truck on Interstate 255. The pick-up truck was allegedly not drivable due to the extent of damages and was towed away from the scene of the crash.
As a result, Habash claims he suffered physical injuries and incurred expenses in excess of $60,485.02.
The plaintiff alleges Beelman Truck Co. employed a truck driver that failed to reduce speed, failed to yield the right-of-way, failed to keep a proper lookout and failed to operated the truck without adequate training and experience.
The plaintiff requests a trial by jury and seeks judgment for a sum in excess of $100,000 exclusive of costs and interest, and such other relief the court deems just and proper.
He is represented by Thomas G. Wilmowski, Jr. and Joshua P. Myers of Schultz Myers LLC in St. Louis.
St. Clair County Circuit Court case number 17-L-179