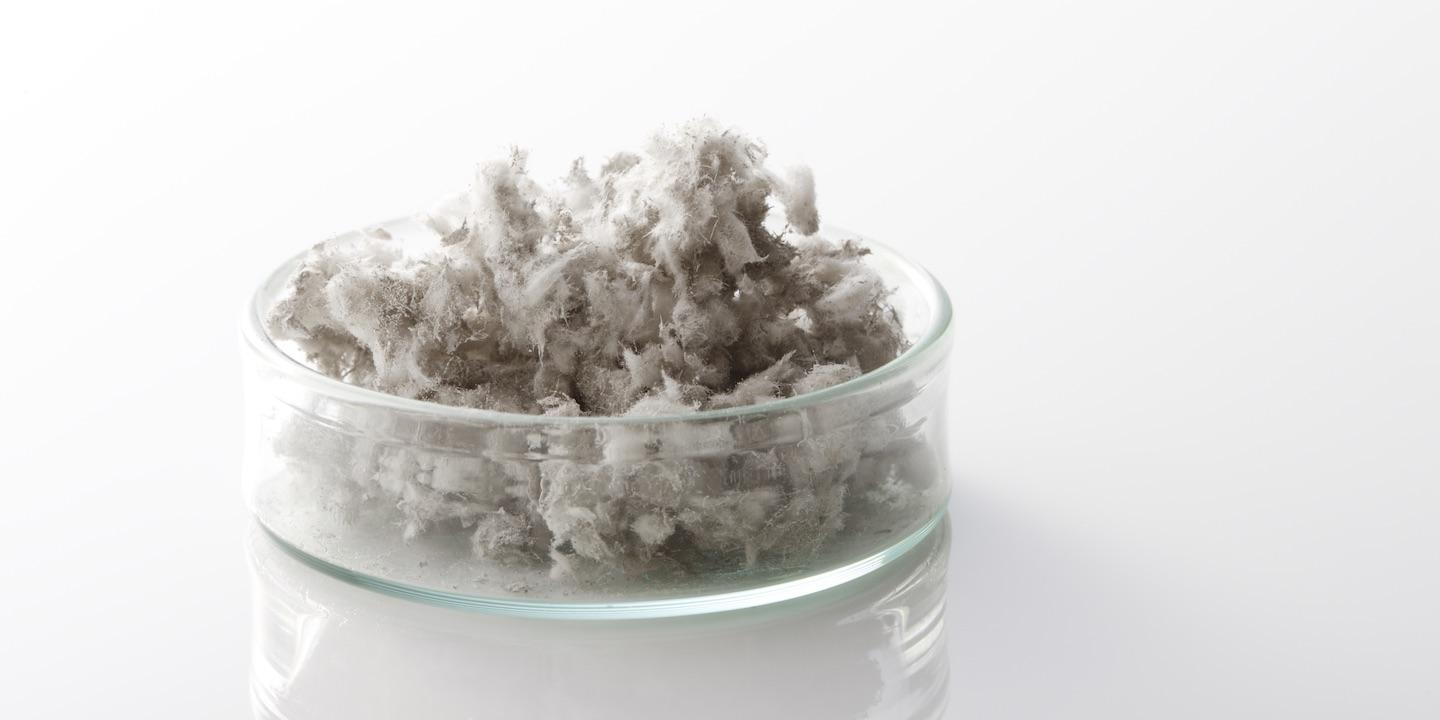 Opening statements began Wednesday morning in Madison County Associate Judge Stephen Stobbs' courtroom in the second asbestos trial this year.
Defendant Special Electric Company Inc. is the only remaining defendant and is represented by Thomas Burns and Daniel Pammer of O'Connell, Tivin, Miller & Burns LLC in Chicago.
Burns argued during opening statements that the issue here is whether there was a connection between defendant Special Electric and Special Asbestos at the time of plaintiff Larry Pridemore's alleged exposure.
He said Special Asbestos' part in the asbestos industry and Pridemore's damages are undisputed, but this is a matter of corporate law.
Houston attorney Troy Chandler of Chandler McNulty began opening statements for Pridemore, who died in April 2015 from mesothelioma. He was joined by Simmons Hanly Conroy attorney James Huss of Alton.
Four of the decedent's children were in the audience section of the courtroom surrounded by the Simmons team.
Pridemore, of Ohio, filed his lawsuit on November 7, 2014.
Chandler told jurors Pridemore was exposed to crocidolite asbestos, also referred to as blue asbestos, from 1973 to 1976 while working at Flintkote.
Flintkote was best known for manufacturing asbestos-containing roofing materials.
Chandler said that as part of his job, Pridemore would pour out bags of raw asbestos purchased from Specialty Asbestos.
"It's important you consider the kinds of asbestos Mr. Pridemore was exposed to," Chandler said.
He said crocidolite asbestos is indisputably the most potent asbestos fiber.
Providing a history of Specialty Electric, Chandler said the defendant was created in 1957. Roughly a decade later, Dick Wareham, president of Specialty Electric, had an opportunity to begin selling South African crocidolite asbestos in the U.S.
The manager of an asbestos mining company in South Africa advised Wareham to form a company to handle the asbestos business, thus "hatching" Special Asbestos, Chandler said.
He said the defendant's argument that Special Asbestos is its own entity fails due to Wareham's "power" over both companies.
"When you control the purse, you control everything," he said. "Dick Wareham controlled everything."
Chandler showed jurors several corporate documents arguing that Special Electric is liable for Special Asbestos' business transactions.
He said they knew "beyond a shadow of a doubt" the two companies were connected because Special Asbestos was paying a handling fee and six-figure commissions to Special Electric.
"This is not a small venture," Chandler said.
He also said Special Electric was guaranteeing Specialty Asbestos loans.
"Wareham agreed to back his own company for a dollar," Chandler explained.
He added that by 1975, Special Electric and Special Asbestos was being named as a defendant in asbestos lawsuits but was only focused on protecting themselves.
In 1976, Special Asbestos changed its name to Special Materials.
Huss spent the remaining time for the plaintiff's opening statements by highlighting Pridemore and his legacy.
He explained that Pridemore was the oldest of seven children who left school at the age of 16 due to harvesting.
He served in Vietnam in the U.S. Army.
Huss joked that Pridemore was a supply clerk and had the well-liked job of "making sure the boys got an endless supply of ice cream," which brought chuckles from Pridemore's family.
Pridemore married his wife Cindy in 1970. The couple had six children and several grandchildren.
Pridemore was also a Sunday school teacher at his church and taught Sunday school to prisoners.
In September 2014, the decedent went to urgent care complaining of back and chest pain. He was diagnosed with mesothelioma after a CT scan revealed a thickening of the lining around his lungs.
After his diagnosis, Huss said Pridemore's family had a hard time completing some tasks for him. He said hospice care performed the duties they found it too emotionally difficult, including bathing their father and changing his diapers.
He died roughly six months later on Good Friday.
Before turning the floor over to the defense counsel, Huss left the jurors with a chilling image of Pridemore just two days before his death. The image resembled a skeleton more than a man, leaving jurors gasping and biting their lips and leaving the family in tears.
Burns spent the first several minutes of his fairly brief opening statements apologizing to the Pridemore family and assuring them that none of the defendants' arguments are intended to dispute the decedent's pain or disrespect him.
He said it is undisputed that asbestos causes mesothelioma and that crocidolite is the most potent fiber.
"I'm here because there's another side to the story," Burns added.
He said the plaintiffs continuously mix up Special Electric and Special Asbestos, stressing to the jury that the two are not the same.
He said he does not dispute that there was a relationship between the two companies.
"That would be a foolish thing to say," he said.
But he said the question here is whether there was a joint venture between the two by 1973, which he said there wasn't.
He explained that this case is more about corporate law than asbestos.
"I'm going to bore the daylights out of you" with corporate documents showing that a joint enterprise did not exist at the time of the alleged exposure.
Special Electric sold supplies to electric companies and "absolutely" dealt with asbestos.
Burns explained that the defendant got more involved with asbestos as years went on and had the opportunity to sell it in the U.S.
He said Special Asbestos needed the support getting started; but by the time Pridemore was exposed, Special Asbestos and Special Electric no longer had a joint venture.
Burns also argued that Flintkote had its own responsibilities under OSHA to protect its workers.
He explained that if he is caught speeding, he can't use the argument that he was only speeding because he bought a fast car. It's his responsibility to obey the law.
Likewise, it was Flintkote's responsibility to warn employees.
He added that Special Asbestos was one of four organizations selling asbestos to Flintkote.
While Burns said he does not believe the jury will find that a joint enterprise existed at the time of Pridemore's exposure at Flintkote, he still provided a list of additional exposures that he said contributed to the decedent's disease.
Pridemore's additional exposures include asbestos-containing brakes, gaskets, clutches and drywall materials, among others.
After the jury broke for lunch, Chandler could be heard calling this case "Ridiculousness and Fault v Special Electric."
Madison County Circuit Court case number 14-L-1525