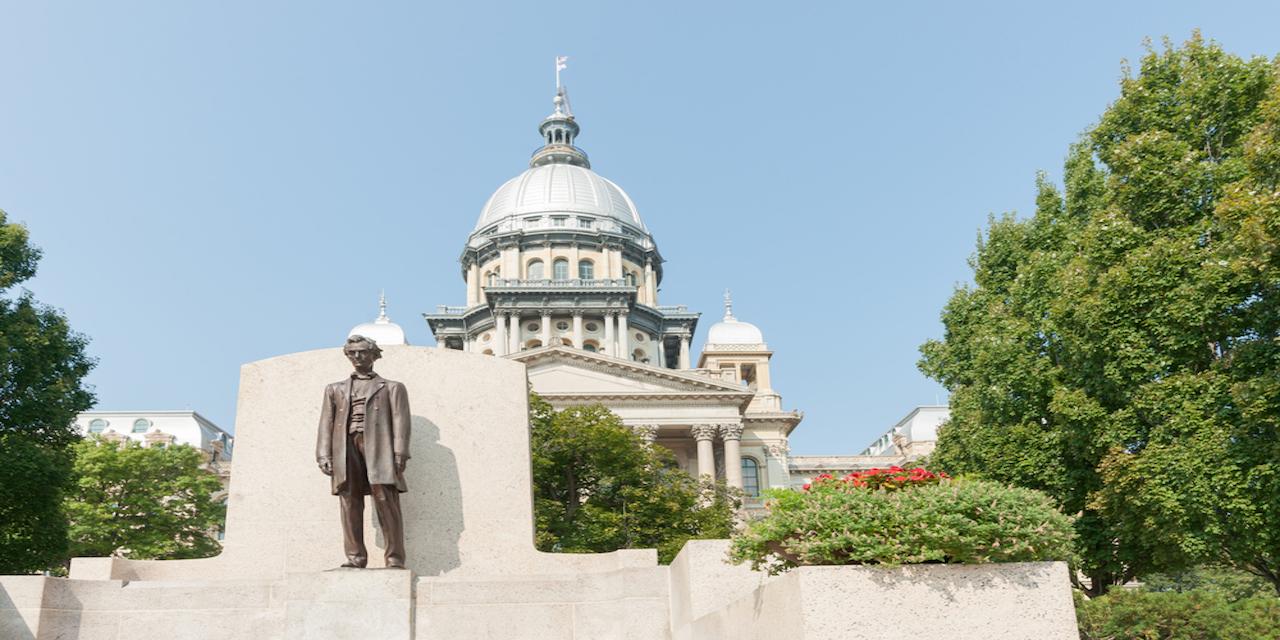 CHICAGO – The largest public employee union in Illinois is exaggerating its support and pitting members against taxpayers in its announced willingness to strike, a conservative think tank attorney said during a recent interview.
The American Federation of State, County and Municipal Employees (AFSCME) doesn't have as much member support as union officials claim, Illinois Policy Institute staff attorney Mailee Smith said during a recent Record email interview.
"AFSCME has been claiming that 81 percent of members voted to strike," Smith said. "But during the press conference, [AFSCME Council 31 Executive Director] Roberta Lynch admitted that the union had an 80 percent turnout of eligible voters, and that it was 81 percent of the 80 percent that voted to strike. That is much different than 81 percent of all members."
It may boil down to more than just simple math, Smith said. "Because not all AFSCME members are eligible voters – and because AFSCME won't release the number of eligible voters – there is a very real possibility that the percentage of state workers willing to strike is much lower than AFSCME claims," Smith said.
Lynch announced on Feb. 24 that a membership vote delivered up authorization to for the union to strike.
"Our commitment to fairness is strong and the message to the governor is clear," Lynch said during a press conference the same day. "State workers don't want to strike and we are willing to compromise and do our part, but if Gov. (Bruce) Rauner continues to refuse his legal obligation to bargain in good faith, if the governor tries to impose his unreasonable demands, he risks a strike that would shut down state government, and he alone bears responsibility for the harm a strike would cause."
AFSCME's strike authorization vote, via secret ballot, ran from Jan. 30 through Feb. 19 and was open to all AFSCME members not in security-related jobs, who are not permitted to strike.
The state's contract with its union employees expired on July 1, 2015 and talks were unanimously declared at an impasse on Nov. 15 by the Illinois Labor Relations Board.
Shortly before the strike authorization vote, Smith said during a Chicago-based radio show that striking public employees could lose their jobs.
"It is unfortunate that AFSCME's leadership is encouraging an environment in which its members are willing to walk out on state taxpayers if the union's extravagant demands are not met," Smith said during her more recent Record interview.
"The union is demanding payroll increases up to 29 percent, overtime at just 37.5 hours, and platinum-level health insurance at little cost to state workers. Those demands fall on taxpayers to pay. Yet AFSCME worker salaries increased five times faster than Illinois worker salaries between 2005 to 2014. AFSCME is pitting state workers against the taxpayers whose own salaries have stagnated – and its strike vote shows that union leadership is willing to walk out on the taxpayers."
Rauner's decision to launch a jobs website after the strike authorization vote helps ensure that state operations can run smoothly if AFSCME members walk off their jobs, Smith said.
"The governor is making residents a priority," she said. "It's important that the residents of Illinois have stability, even if AFSCME walks out. AFSCME is making extravagant demands – demands that ultimately fall to the taxpayers to pay – and the governor's jobs website should help streamline the process of finding temporary replacements should state workers walk out."
However, the union needs to consider what is fair to both workers and taxpayers, Smith said.
"The governor's offer is reasonable," Smith said. "A temporary wage freeze, 40-hour work weeks before overtime kicks in, and the state will still subsidize 60 percent of AFSCME employee healthcare, at an average cost of $11,600 per employee. The union needs to be cognizant that this is a reasonable offer given Illinois' financial circumstances and taxpayers' own stagnant salaries and increasing healthcare costs."
Illinois Policy Institute also has advice for Gov. Rauner, Smith said. "As for the governor, we would encourage him to continue making taxpayers his priority," she said.