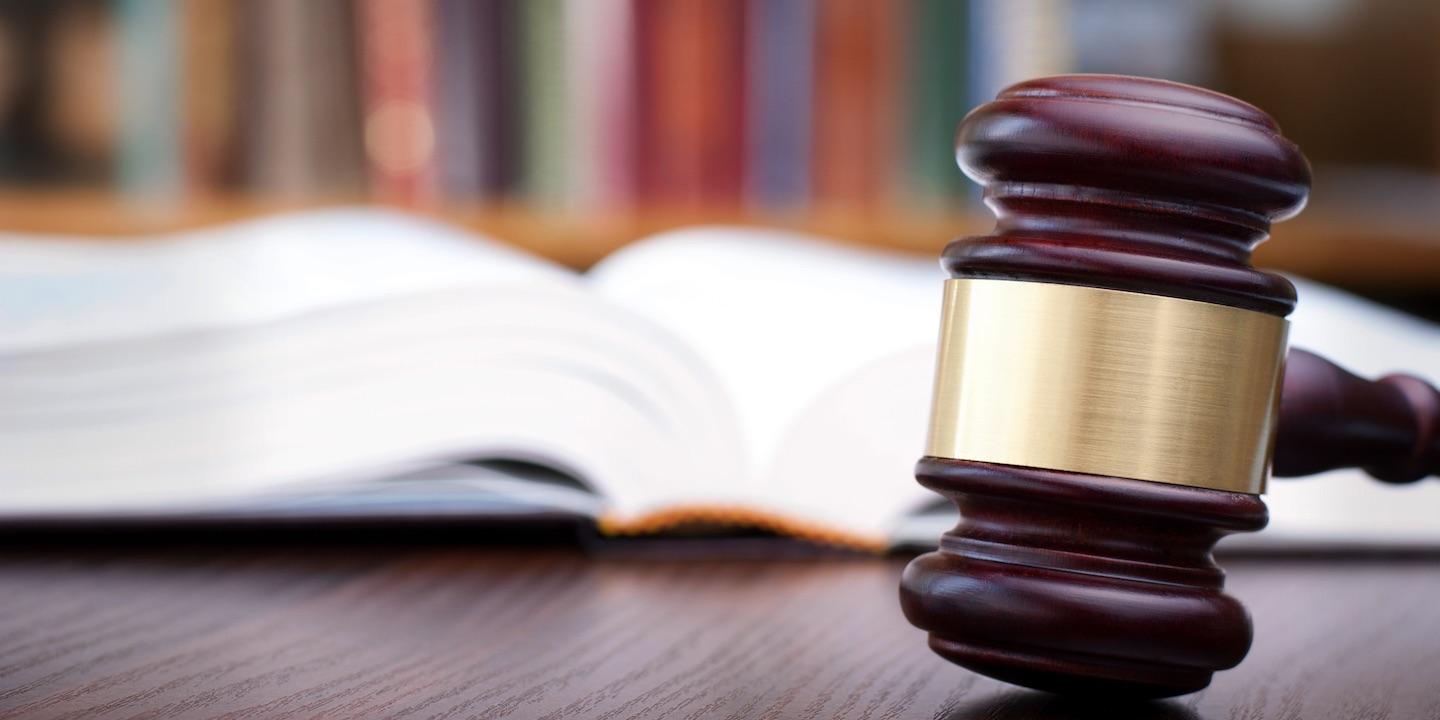 MOUNT VERNON – St. Clair County associate judge Randall Kelley failed to explain why he exercised jurisdiction over a suit about a child's death in West Frankfort, Fifth District appellate judges ruled on Feb. 22.
They reversed Kelley's denial of transfer to Franklin County courthouse in Benton, eight miles from West Frankfort, but they did not order him to send the suit there.
Instead, they directed him to enter an order with an adequate record behind it.
Kelley's order, after disposing of a separate motion, stated that, "Further, the court has weighed the factors with regards to intrastate forum non conveniens analysis and holds forum in St. Clair County is proper."
That explanation didn't satisfy defendant Jessica Patton of West Frankfort, nor did it satisfy Fifth District Justice Judy Cates.
She wrote, "Although a court's failure to provide an adequate analysis will not always be a basis for reversal, we believe that judicial economy in this case is best served by having the trial court provide the parties, as well as the reviewing court, with its analysis of the relevant factors used to deny Patton's motion."
She wrote that Kelley's decision "cannot be reviewed adequately when the record is devoid of any discussion regarding these forum non conveniens factors."
Justices Richard Goldenhersh and Melissa Chapman concurred.
The case concerns Logan Adams, who died in June 2014 at age four.
His mother, St. Clair County resident Melissa Yarber, retained Bruce R. Cook and Brendan Nester, both of Belleville.
They filed suit in St. Clair County circuit court in September 2014, claiming Patton failed to keep a proper lookout for children playing on the side of the roadway.
They claimed she failed to keep her vehicle under control.
They claimed she drove at an improper speed.
Patton retained Daniel Price of Centralia, who moved for a more convenient forum in January 2015.
He identified three West Frankfort cousins who witnessed Logan's death.
He wrote that personnel of the local sheriff, coroner, police chief and fire chief would testify.
He wrote that plaintiff Yarber was not a witness.
He wrote that the ability of the jury to view the location was of great significance.
He wrote, "Not only the actions of the defendant are in question in this case, but the relative position of plaintiff's decedent and numerous other witnesses at the scene are facts that can only be properly demonstrated with a view of where the occurrence took place."
He wrote, "Moreover, the people in Franklin County have a greater interest in deciding this case as it occurred in Franklin County and one of their citizens is a party defendant."
Price later filed affidavits in support of transfer from the sheriff and the chiefs.
At a hearing on Sept. 24, 2015, Price said all the relevant proof in terms of law enforcement and investigation was focused on Franklin County.
He said, "For a trial to be held in Franklin County, there's no travel for a great many of these that work for the sheriff's office because that's in Benton."
He said, "There's like eight miles for those that are living in West Frankfort in that area, and there's 90 miles to come up here."
Kelley said, "But a pleasant drive."
Price said, "I enjoyed it this morning but -"
Cook said, "Perhaps a spring setting?"
Price said, "A little shorter one would have been more convenient."
Kelley said, "I understand that."
Cook said, "The boy who died, Logan, St. Clair County resident."
He said, "His mom who is special administrator, St. Clair County resident."
He said, "I can't find any case where, under those circumstances, that the county where they live would be improper."
He said four eyewitnesses were minors who live in Belleville.
Nester said the affidavits contained lots of names, but they were redundant witnesses and probably not necessary.
He said, "What are they going to testify to, nothing of substance, that Jessica Patton ran over and killed Logan Adams."
He said, "We'll be happy to stipulate that, and they won't even have to come testify, that Logan Adams is dead and Ms. Patton ran him over."
Kelley denied transfer six days later, but the decision didn't hold up.
Cates wrote that the doctrine of forum non conveniens allows a court to decline jurisdiction to serve the convenience of parties and the ends of justice.
She wrote, "In resolving forum non conveniens questions, the court must balance private interest factors affecting the convenience of the parties and public interest factors affecting the administration of justice."
She wrote, "When weighing all of these factors, the court may not emphasize one factor over another but instead must consider the totality of the circumstances."
She wrote, "In its written order, the trial court failed to include any discussion or findings regarding the private and public interest factors involved in a forum non conveniens analysis, nor did it address the factors at the hearing."
She wrote, "Our supreme court has cautioned circuit courts to include all of the relevant private and public interest factors in their analyses."
She wrote, "This court has recently urged litigants to be more diligent in creating an adequate record, and in doing so, has reminded parties that they bear some responsibility to aid the trial court in issuing its orders."