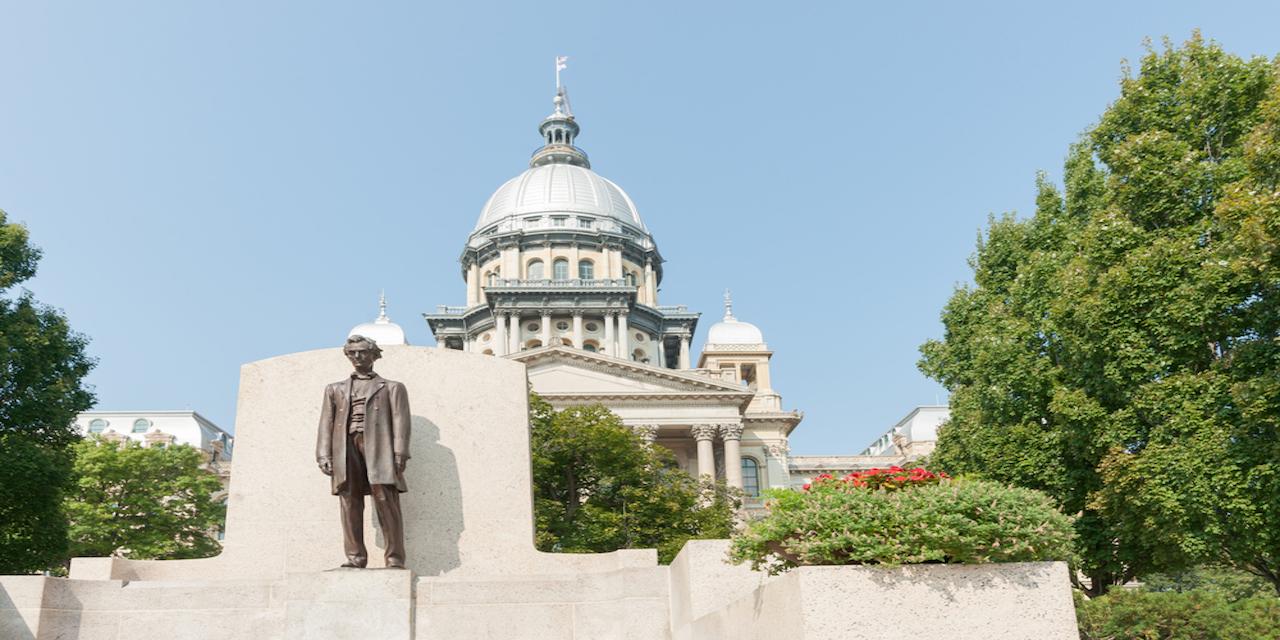 SPRINGFIELD – The number of signatures is growing on a petition urging Illinois House Speaker Mike Madigan to step down but Taxpayers United of America's executive director says he's very realistic about the chances Madigan will step down.
"While we certainly hope the unimaginable happens - that Speaker Madigan suddenly decides to relinquish power tomorrow - it's doubtful," Taxpayers United of America Executive Director Jared Labell said in an email. "History tells us that Speaker Madigan will continue to raise taxes, incur debt, and spend wildly until he leaves office, and the taxpayers of Illinois should see to it that this session in Springfield is his last."
Signatures are being gathered largely online on a page at Taxpayers United of America's website. Paper petitions and copies of the letter were sent to Taxpayers United of America members. Responses via email and :snail mail" are also welcome, Labell said.
"Taxpayers United of America has received thousands of signatures online, in the mail, phone calls, and support via social media," Labell said.
He said the response is heartening, despite the slim likelihood at Madigan will respond to it.
"I'm encouraged by the response we've received so far and would certainly love for all Illinois residents to join us in demanding that Speaker Madigan step aside for the good of taxpayers and Illinois' economy," he said. "Taxpayers are pleading for property tax relief and are worried about possible income tax hikes, but they will remain unsure of their financial futures as long as career politicians like Speaker Madigan rule Springfield."
The swearing in of the 100th General Assembly was scheduled for Jan. 11.
Madigan, the nation's longest-serving state House speaker, has held that seat since 1983 except for a couple of years in the mid-1990s when Republicans controlled the House.
Calls for Madigan to not enter a fourth decade as House Speaker have been mounting.
The Chicago Tribune's editorial board urged voters in the run-up before the General Election to "break up" with Madigan as House speaker.
"Madigan has become a liability for many Democrats on the Nov. 8 ballot, and not only in southern Illinois," the Tribune said to voters on Oct. 21. "The dysfunction of state government, the enormous spending, the pension crisis, the chronically unbalanced budgets - the onus falls largely on the leader who's been in Springfield for 46 years. Since 1971."
Illinois voters, especially those outside of the greater Chicago area, did turn out for Republicans in the General Elections. As a result, the GOP gained four House seats in the legislature. Those results left Springfield House Democrats with a 67-51 majority, eroding the 71-47 super majority the party had before the General Election.
The higher number of Republicans in the State House might be sending its own message to the House Speaker, even if enough Democrats can't be persuaded to join Republicans to vote against him.
Should all Republican House members vote against Madigan, which observers say seems likely, nine Democrats would have to break ranks, which seems unlikely. If that did happen, those 60 votes against Madigan would be enough keep Madigan from continuing on as House Speaker.
Before Christmas, the Chicago Tribune's editorial board issued a list of Democrats who might be persuaded to vote against Madigan.
"What do you have to lose except two more years of dysfunction?" the newspaper's Dec. 21 editorial said. "Remember, you don't work for him. You work for voters. They didn't send you to Springfield to be gutless. They sent you to do what's best for Illinois, regardless of the consequences."