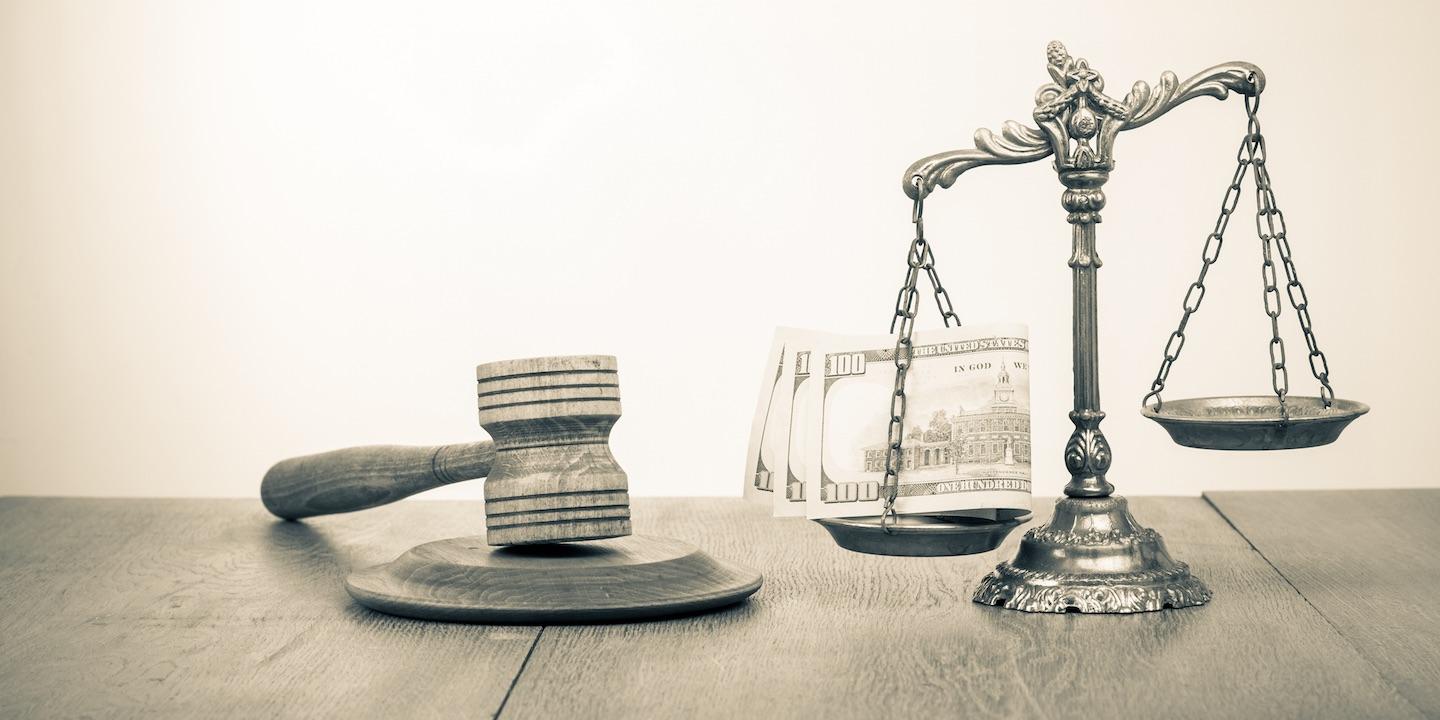 The Illinois Civil Justice League (ICJL) is denouncing a $1 million negative ad campaign financed by trial lawyers who litigate in the Metro East by issuing a "not recommended" rating of the judicial candidates who benefit from the attacks.
The group Fair Courts Now was established mid-October for the purpose of opposing Republican candidates Justice James "Randy" Moore and Madison County Circuit Judge John Barberis, and so far has spent more than $750,000 on print and TV ads.
It favors Democrat candidates Jefferson County Circuit Judge Jo Beth Weber and Williamson County Circuit Judge Brad Bleyer.
Some of the biggest asbestos attorneys and firms who file suit in Madison County – the busiest asbestos docket in the country – have contributed to Fair Courts Now, including the Simmons firm of Alton, Gori Julian of Edwardsville and Maune Raichle of St. Louis. Their three contributions alone make up $735,000 of the $1 million total.
"It is impossible for anyone to believe that any candidate for judge, particularly those running in Madison County, would not be influenced by this much trial attorney cash," said ICJL president Pastuovic.
"We find their willingness to accept this amount of trial attorney financial support deeply troubling, and based on their action, the ICJL rates Jo Beth Weber and Brad Bleyer as Not Recommended. Conversely, we rate their opponents Randy Moore and John Barberis as Highly Recommended."
Bleyer and Weber have not commented on the contributions.
The ICJL also rated St. Clair County Chief Judge John Baricevic and Circuit Judges Robert LeChien and Robert Haida as not recommended, saying the judges, who faced an "uphill battle" in effort to get 60 percent voter approval in a retention election, instead "purposefully gamed the system" by opting to run for election.
"Instead of running for retention, they subverted the process by turning in their resignations and filed as candidates in the March 15 primary, where they only needed a simple majority to win," Pastuovic said.
"It is critical that voters in St. Clair County are aware that with this unethical maneuver, these judges ignored the intent and spirit of the Illinois Constitution and are deemed Not Recommended."
The ICJL released the ratings of judges and judicial candidates running for election and retention statewide. Its judicial ratings are a part of what it says is "the most complete and comprehensive voter education initiative of its kind, designed to assist voters in making informed decisions about the judicial candidates on their ballot."
The initiative called Judges: Good and Bad-You Can't Afford to be Indifferent can be found at illinoisjudges.net.