Madison County treasurer and Republican county board chairman candidate Kurt Prenzler said that stricter oversight is needed to cure a "culture of credit card abuse" that is ailing county government.
Prenzler took special aim at his his longtime rival and current county board Chairman Alan Dunstan, Democrat, in a press release issued Oct. 5.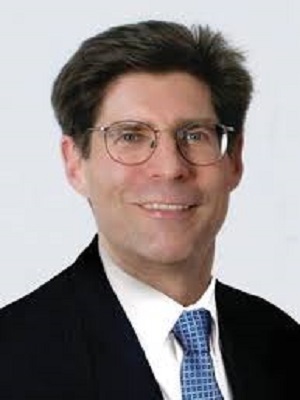 Madison County Treasurer and county Board Chairman Republican candidate Kurt Prenzler
According to Prenzler, there were 16 instances between Aug. 4. 2006 and Sept. 23, 2015 in which Dunstan failed to provide receipts. Prenzler provided a spreadsheet derived from Freedom of Information Act (FOIA) requests for statements from purchases made with Dunstan's county-issued credit card.
In addition to not having receipts for some purchases, the spreadsheet details 14 alleged instances of unauthorized use of Dunstan's county-issured credit card totaling $1,769.94, much of which the spreadsheet says Dunstan paid back.
Dunstan did not respond to Record requests for comment.
"The improper use of credit cards is becoming all too familiar," Prenzler said in his press release. "It's an issue we have in our county government."
Prenzler said he doesn't have a county-issued credit card, but he added that not using one for personal purchases is a matter of common sense, speaking in a telephone interview following his most recent press release.
"If I go to a meeting, I'll put those expenses on my own credit card and then submit it for reimbursement," he said. "That's how it's supposed to be done."
Reimbursed expenses also require receipts, not only to be sure reimbursement amounts are correct but to explain later to the Internal Revenue Service that the reimbursed amounts are not income for the reimbursed government employee, Prenzler said.
"The IRS requires receipts," Prenzler said. "It puts the county's position with the IRS into jeopardy."
Dunstan first was elected board chairman in 2002 by other board members and then worked to make the chairmanship an elected office. In 2004, Dunstan became the county's first elected board chairman, running on a platform that highlighted the county's economic development.
Prenzler, currently the GOP's only countywide officeholder, was elected treasurer in 2010, his first elected office. Prenzler was the first Republican to hold that office since John Shimkus was in that office from 1990 to 1996. Since 1997, Shimkus has served as U.S. House representative.
Prenzler and Dunstan have nourished a longtime feud, trading accusations and insults and generating much controversy. Prenzler has publicly questioned Dunstan's claims about the county's cost efficiency and accused Dunstan of padding the county's budget while Dunstan has criticized Prenzler for the way he handles his job as treasurer and for lacking transparency.
However, Dunstan's county credit card use wasn't the only instance Prenzler mentioned in his press release and recent interview. Prenzler also pointed to other area jurisdictions where improperly used government-issued credit cards have for months been the stuff of controversy, including Pontoon Beach Public Water District where questionable district-issued credit card use was reported recently. Prenzler also mentioned the situation in Collinsville.
Starting last year, the Belleville News-Democrat published stories about the use of city-issued credit cards by Collinsville officials for personal purchases. As part of its investigation, the newspaper filed a successful Freedom of Information Act request for the text messages of Collinsville Councilwoman Cheryl Brombolich in reference to credit card use.
Brombolich later sued her political opponents, former city manager Scott Williams and former councilman Michael Tognarelli, over the news stories. Brombolich claimed the two have provided documentation about her personal use of a city credit card when she was city clerk to a reporter to intimidate her and prevent her from taking office following her election the last year.
Last spring, Brombolich filed suit in U.S. District Court for Illinois' Southern District against the city of Collinsville, claiming that she was humiliated and forced out of her city clerk's job after she spoke out about a sexual harassment allegation. In that case, the city's motion for an extension to file its answer was granted and the city now has until Oct. 19 to file that answer.
These instances are nothing new and are similar to what Prenzer announced in a press release he issued in February and what was reported at that time. He told the Record last week that it all amounts to an endemic and widespread problem of credit card abuse from too many government officials and employees.
"People talk about the Zika virus running rampant," Prenzler said. "What we have here is a credit card virus and it needs to be stopped."