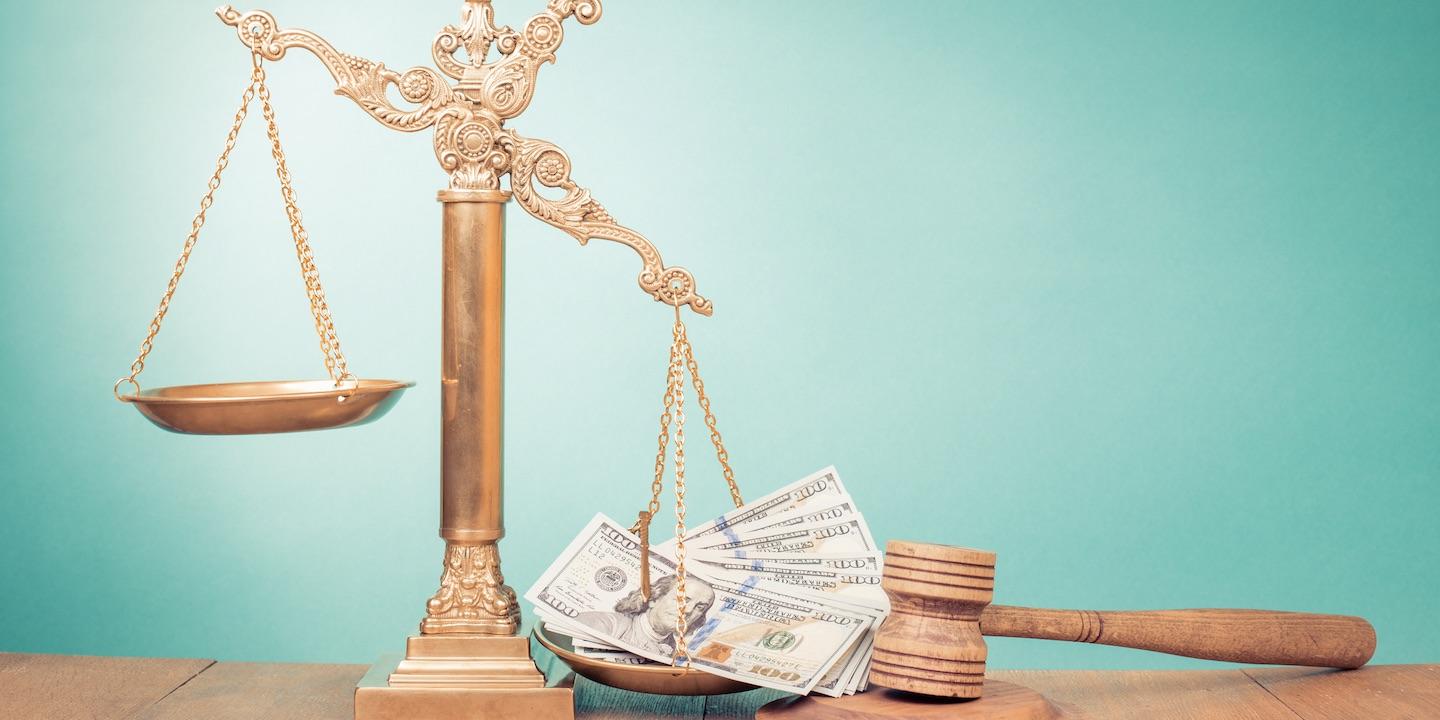 Attorneys representing Edwardsville-based First Clover Leaf Bank and its board of directors seek to dismiss a proposed class action over a recent announced merger saying the lawsuit is "lawyer-driven."
"Over 95% of mergers are attacked by lawsuits such as this one," wrote Larry Hepler and Troy Bozarth of HeplerBroom in Edwardsville.
"They are almost always dismissed or settled for hundreds of thousands of dollars for the lawyers and some sort of additional 'notice' to the shareholders."
Lead plaintiff Jonathan Raul brought the suit May 20 in Madison County Circuit Court; Wood River attorney Tom Maag and Granite City attorney Joshua Lifshitz represent plaintiffs.
The suit claims that board members breached their fiduciary duties because a deal to sell to Mattoon-based First Mid-Illinois, announced April 26, resulted in an "inadequate" price and a "grossly unfair" merger process. The cash and stock transaction is valued at approximately $90 million, the suit claims.
In a motion to dismiss filed July 6, Hepler and Bozarth dispute claims that the merger is unfair to shareholders because a proposed 34 percent premium is "significantly higher" than other recently announced bank merger deals.
The attorneys noted, for example, that a recent merger between Illinois-based First Busey with St. Louis-based Pulaski Bank was only 1 percent over the stock price on the day of the announced merger. A similar class action that resulted against the banks in St. Louis City circuit court was dismissed, with Judge Tom DePriest, Jr. ruling in part that the plaintiff's exclusive remedy to challenge a merger is to exercise his right to obtain a judicial appraisal and fair value for his share of stock.
Hepler and Bozarth further argue that Delaware courts have recently stopped approving settlements in these types of cases. And, in Maryland courts, whose law they say would apply here, have ruled that "direct action" suits should be dismissed.
"Plaintiff would not be left without a remedy, however, because if he does vote against the merger, he would be entitled to seek an appraisal for the fair value of his shares," they wrote.
Circuit Judge Dennis Ruth presides.
Defendants include First Clover Leaf president and CEO Dave Kuhl, as well as board chairman Gerard Schuetzenhofer and board members Kenneth Highlander, Gary Niebur, Dennis Terry, Mary Westerhold, Joseph Gugger, Mona Best Haberer and Joseph Stevens. The banks are also named in the suit.
The suit claims the deal provides that shareholders may elect to receive either a .495 share of First Mid-Illinois common stock per share of First Clover Leaf common stock or $12.87 in cash per share of First Clover common stock - "subject to proration such that 25 percent of First Clover shares will be exchanged for cash and 75 percent for First Mid-Illinois stock."
"The agreed upon consideration is inadequate in light of First Clover's intrinsic value and stand-alone alternatives going forward," the suit claims.
It further states that First Clover Leaf had been performing well and "was poised for success."
The suit cites an April 28 article in Capital Cube that states the bank is "undervalued," and has done better than its overall peer group.
Plaintiffs claim that board members compounded their alleged breaches by agreeing to deal protections that unreasonably favor First Mid-Illinois, and which preclude other bidders from making successful competing offers.
Maag seeks to amend the complaint based upon the two banks' filings with the Securities Exchange Commission.
As of July 11, Maag had not responded to the defense motion to dismiss.
Madison County Circuit Court case number 16-L-703.