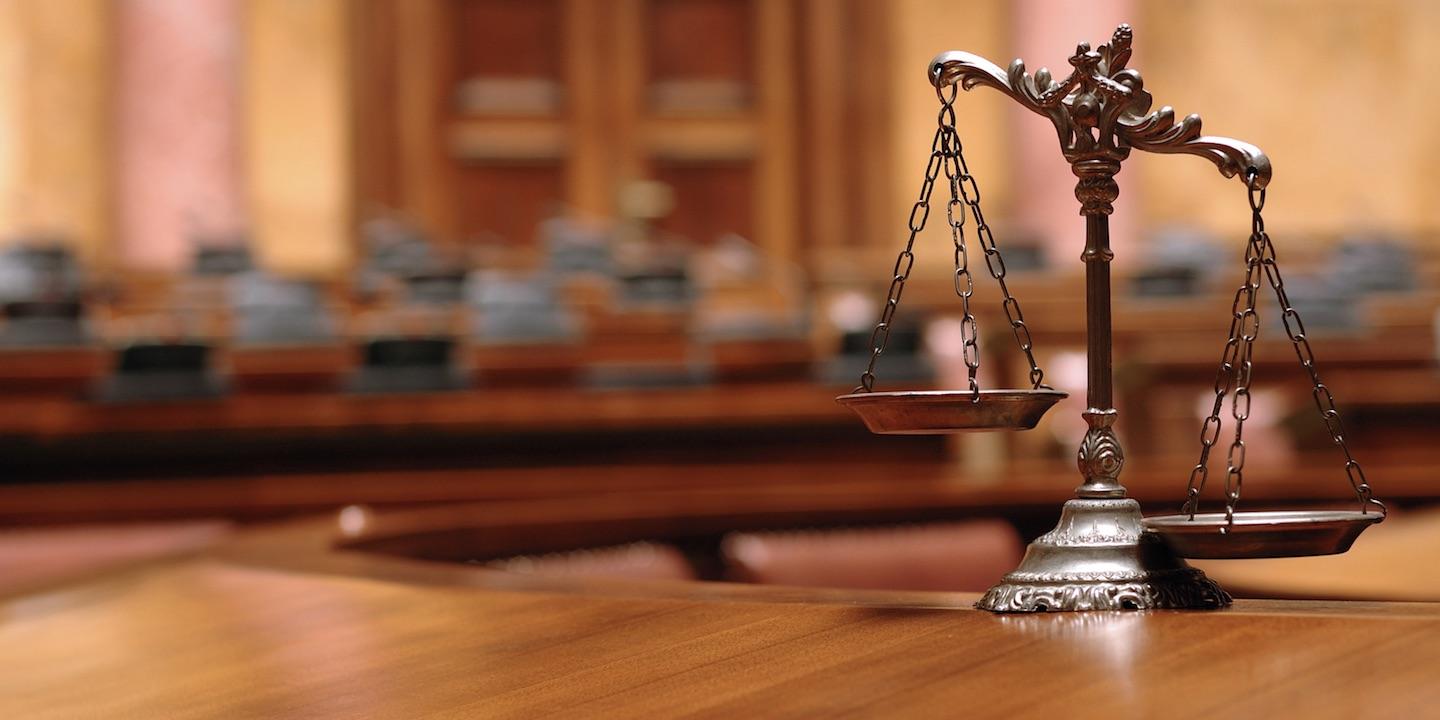 The Republican running for Madison County State's Attorney is highly critical of the way the county currently handles felony cases.
"We've got to take criminal law more seriously than we are now," Ron Williams said in a June 14 YouTube interview with Lee Presser.

Ron Williams
Williams started a career in law after first serving in the U.S. Army. After getting his law degree from Northern Illinois University, he worked 12 years in the public defender's office. He retired four years ago.
Facing Democratic incumbent Tom Gibbons, Williams has said he joined the race to address the county's high crime rate.
He previously told the Record that the current county prosecutor's office places too much of a priority on high conviction rates, ignoring rehabilitation, deterrence and recidivism. He thinks that contributes to Madison County maintaining a higher crime rate than surrounding counties.
Two communities — Alton and Granite City — are among the 25 most dangerous in Illinois, Williams told Presser, citing FBI statistics.
He said that out of more than 3,000 felonies charged by the county state's attorney in 2015, only five went to trial.
The rest were "settled on terms that the defendant — the criminal — thought were appropriate, thought were attractive," Williams said in the interview.
"The state's attorney job is not to have a high conviction rate," he said. "That's not the right metric to use. The state's attorney should be deterring crime."
Williams said it doesn't deter crime to settle the majority of cases by way of allowing the accused to plead down to a lesser charge and get a minimum sentence with probation.
Gibbons told the Record he thought Williams criticisms were "disingenuous" because he lacks trial experience and blames the state's attorney for problems he knows first-hand are often caused by defending lawyers.
"First of all, I think the main thing people need to be aware of is he has almost no trial experience," Gibbons said, adding that he's in the process of reviewing Williams' work record.
Halfway through his review, he says he's found only one case in which Williams was the lead trial attorney.
"I tried three cases as lead attorney before I even graduated law school," Gibbons said.
Gibbons said he thought it was strange that Williams both criticized how often a case results in probation and admitted that state law favors it.
"There's a presumption that a person is going to get probation, not prison," Gibbons said. "We have to fight tooth and nail to get people sent to prison."
Gibbons said he's mostly fighting defense attorneys who are "doing a good job if they're delaying the case on behalf of the client."
He said Williams should understand this obstacle because during his time as a defense attorney, he regularly sought continuances.
"My opponent qualifies as Mr. Continuance," he said. "In just six years, he filed over 650 motions to continue cases."
Williams told Presser that he thinks his experience as a public defender provided the kind of experience he'll need as the state's attorney. He said he opted to be a public defender because he wanted to help people but he realized later "maybe I was helping people too much."
He described a time he represented a man who was accused of beating a homeless man to death. Williams helped reduce his sentence to seven years by bargaining with the prosecutor. After he was released, the man committed another felony.
"He should have been in prison but he was back on the street," Williams said.
He told Presser that he wants to help protect and seek justice for victims. Additionally, he said low crime rates help the economy.
"Communities in this country … must either develop and thrive and grow, or they fall behind," Williams said. "We know that the people who move business around and the people who develop properties look at two principal things when they're looking at where to go: One is the quality of the education and two is the crime rates."
Before he can make the changes he proposes, Williams has to get elected. He told Presser that he thinks Republicans' success on the national level will contribute to Republicans' success in local races.
Williams said he thinks he will be able to put up a "realistic" fight in the campaign, despite the strong political backing he expects his opponent will have.
"I may not be able to overwhelm a Democratic operation in Madison County but I think all I have to do is get people to understand the situation and understand me," Williams said.