The Fifth District Appellate Court has dismissed as moot an appeal from a man who was challenging the length of his mandatory supervised release (MSR) in an aggravated criminal sexual abuse case.
Warren W. Wagoner pleaded guilty to the Class 2 felony charge in November 2011 in Madison County Associate Circuit Judge Richard Tognarelli's court, and was sentenced to four years in prison followed by a four-year MSR.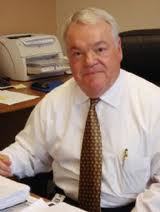 Tognarelli
When he entered his plea, his attorney noted that the sentence would be a "50 percent sentence."
He appealed the four-year MSR term, arguing it should only be a two-year term because he had no prior convictions for aggravated criminal sexual abuse.
According to charges against Wagoner - who was 54 at the time of the abuse - he sexually penetrated a girl who was at least 13 years of age but under 17.
The Rule 23 order issued June 9 states that the MSR term for a Class 2 felony is generally two years. But, for a second or subsequent conviction for the offense of aggravated criminal sexual abuse, the term is four years if the victim was under 18.
"Although the victim was under 18 years of age, the defendant's criminal history report that the trial court considered when accepting his plea indicates that he has no prior convictions for the offense of aggravated criminal sexual abuse," wrote Justice Judy Cates.
"Accordingly, the defendant should have been sentenced to a two-year term of MSR rather than a four-year term.
"Because the defendant's MSR term ended during the pendency of this appeal, we dismiss the appeal as moot."
The record states that Wagoner spent two years on MSR before being discharged on Jan. 15, 2015.
"It thus appears that DOC recognized that the defendant should not have been sentenced to a four-year term of MSR and made the appropriate correction," Cates wrote.