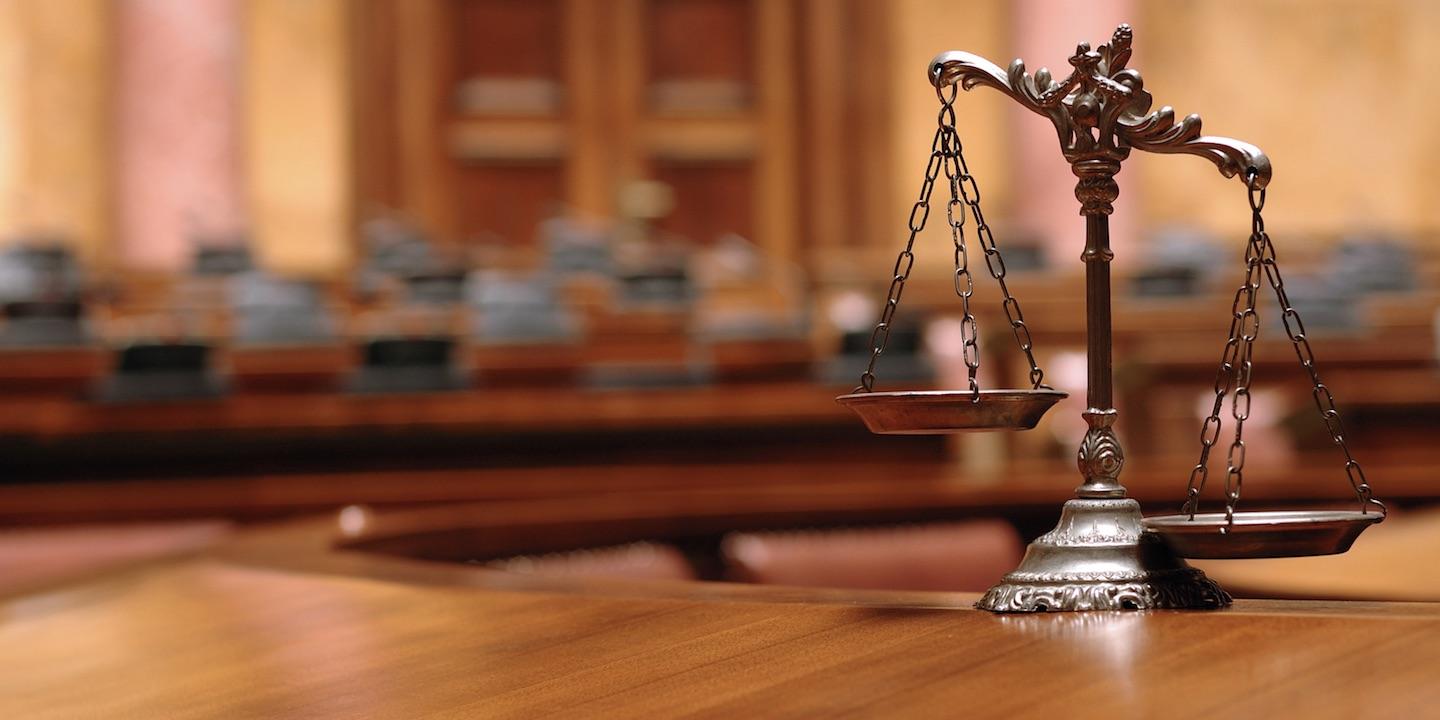 MOUNT VERNON – Former East St. Louis fire lieutenant Khari Sharp deserved to lose his job for disobeying his chief, Fifth District appellate judges ruled on April 25.
Chief Jason Blackmon discharged Sharp in 2013, after he failed to carry out an order to submit to a drug test within an hour.

Stewart
East St. Louis fire and police commissioners approved the decision after a public hearing, and St. Clair County Circuit Judge Stephen McGlynn upheld the decision.
Sharp argued at the Fifth District that Blackmon lacked reasonable suspicion to order a test, but the justices found that his information justified suspicion.
They enforced a provision of Sharp's collective bargaining agreement subjecting employees to discharge for insubordination if they refused a test within an hour.
They found he violated a department rule that firefighters must accord obedience, proper respect and courtesy to officers.
Sharp's trouble started in Texas, on the evening of March 10, 2013.
Back in Illinois, St. Clair County associate judge Joe Christ had died that morning of cocaine poisoning.
A Texas trooper called Blackmon, asked if Sharp was with the department, and said he had him in custody. A federal drug agent in Amarillo called the next day and said Sharp possessed marijuana and $50,000 in cash.
The agent said Sharp had complete fireman gear and helmet in his car.
On March 14, Blackmon summoned Sharp to a meeting with assistant chief Derrick Burns and local union president Brandon Walls.
Blackmon read charges and ordered Sharp to go directly to Belleville Memorial Hospital with Burns and Walls.
Burns and Walls let him go to his car behind the building, to move it.
"When they went around front, he was not there," Justice Bruce Stewart wrote.
About three hours later Sharp called Blackmon, said he was at the test site, and asked where the paperwork was.
Blackmon asked fire and police commissioners for a termination hearing, and they held one in May 2013.
Sharp testified that he asked Walls if he could move his vehicle from in front of a hydrant to the station where he worked.
Walls told him, "sure," and Sharp said he drove to the station, according to the court record.
Sharp said he started to stress and wanted to speak to his pastor. He said he went to his church but the pastor wasn't available.
He said he took the test, but counsel for Blackmon successfully objected to any evidence or testimony about the results.
On cross examination, Sharp said he was told there was marijuana in his vehicle.
His counsel objected and told him not to answer questions about Texas.
The commissioners terminated him, finding Blackmon's suspicion reasonable.
They decided that they did not and need not find that Sharp illegally possessed the marijuana for purposes of determining reasonable suspicion.
He filed for judicial review, which took two years and ended in defeat.
Appellate review took a year and two days.
"He makes vague claims that his due process rights were violated without any specification," Stewart wrote.
He wrote that Illinois municipal code provides that no fire department member shall be discharged except on written charges with opportunity to be heard.
"The charges filed in this case clearly met this standard," he wrote.
Justices Stephen Schwarm and Melissa Chapman concurred.
Philip Rice of Belleville represented Blackmon.
Pearson Bush of East St. Louis represented the fire and police commissioners.
Eric Kayira of St. Louis represented Sharp.