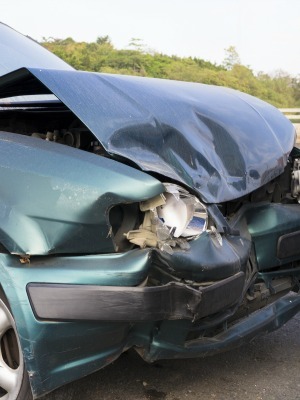 BELLEVILLE – A driver is suing over allegations that he was injured in a rear-end collision.
Dwayne Ewing filed the suit March 24 in St. Clair County Circuit Court against Wade Elkins.
According to the complaint, on Jan. 25, Ewing was driving his vehicle northbound on Old Collinsville Road in Fairview Heights while Elkins was also traveling northbound and struck the rear of the plaintiff's vehicle.
Ewing claims the collision was the result of the defendant's negligence for failing to keep a proper lookout, driving his vehicle in such a manner as to strike the plaintiff's vehicle, failing to properly apply the brakes, speeding and following the plaintiff's vehicle more closely than was reasonable.
As a result, Ewing claims he received injuries to his neck, shoulders and back; has spent money on necessary medical bills, has suffered disability; has experienced pain and suffering; and has incurred loss of wages and an impairment of future earning capacity, the suit says.
The plaintiff seeks a judgment of an excess of $50,000 plus court costs. He is represented by Thomas C. Rich, Kristina D. Cooksey and Michelle M. Rich of Thomas C. Rich PC in Fairview Heights.
St. Clair County Circuit Court case number 16-L-167