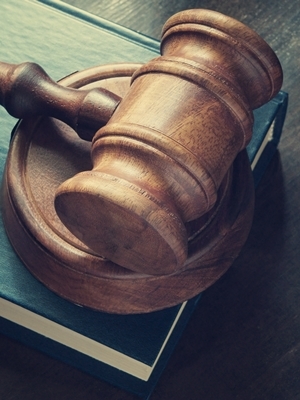 Voter turnout in St. Clair County yesterday was almost double what it was in the 2012 presidential primary, up from 19 to 37 percent.
And while the increase benefited judicial candidates on both sides of the spectrum, one Republican candidate had an advantage this year.
In seeking nomination to an open circuit wide seat, Chief Judge John Baricevic, Democrat, received 54 percent more votes this year than his counterpart Judge Vincent Lopinot did in the 2012 primary.
But Belleville attorney Ron Duebbert, Republican, who seeks the same seat as Baricevic, received 61 percent more votes yesterday than he did in the 2012 primary when he won his primary but lost the general.
In an election season that has been marked by controversy, voters in the Twentieth Judicial Circuit - which includes St. Clair, Monroe, Randolph, Perry and Washington counties - will ultimately decide who wins the seat in November.
The candidacies of Baricevic and Circuit Judges Robert LeChien and Robert Haida remain under court challenge as the three opted to resign their seats effective at the end of their current terms in December to run for election to the vacancies they created, rather than run for retention.
Voters decide retention on a non-partisan ballot in the November general election which requires 60 percent voter approval to earn a successive term. By comparison, election to the six-year term of circuit judge first requires simple majority nomination in the primary election, and then on to a simple majority win in the general election.
A circuit court in Sangamon County last month sided with Baricevic, LeChien and Haida after hearing arguments contesting their nominations on constitutional grounds. However an appeal to the Fourth District Appellate Court remains pending. The case could ultimately be decided by the Illinois Supreme Court, which could invalidate results of Tuesday's election in which the three Democratic judges earned their party's nomination.
If not, local voters will decide one uncontested and two contested judicial races.
In 2012, Duebbert lost a general election to Lopinot by a margin of 55.6 percent to 44.4 percent. In that year's primary, Lopinot topped the vote totals of Duebbert by a margin of 56.7 percent to 43.3 percent in St. Clair County.
Results from yesterday's voting in St. Clair County show that Baricevic topped Duebbert's totals in a similar margin of 56.4 percent to 43.6 percent.
But, when adding totals from all five counties in the circuit, Duebbert edged Baricevic 50.4 percent to 49.6 percent.
In another judicial contest in which only St. Clair County voters decide, resident judge LeChien's totals show he had a 13 point advantage over Republican Laninya Cason, 56.5 percent to 43.5 percent. LeChien earned 23,156 votes to Cason's 17,836.
Yet, Cason picked up more than 6,000 votes and close to 60 percent more primary votes Tuesday than she did when she ran unsuccessfully for a resident circuit seat in 2012. Cason won the Republican nomination that year, but lost the general election to Zina Cruse.
Haida, who will face no Republican opposition if he is on the ballot in November, received 9,445 more votes than his counterpart circuit-wide Judge Andrew Gleeson did in the 2012 primary election, or 62 percent. Haida seeks election to a five-county circuit wide seat.