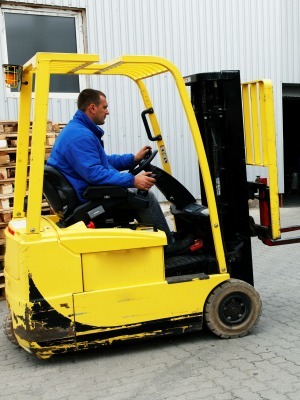 EDWARDSVILLE – An Illinois man is suing a Maryville gun club, alleging negligence after his leg was amputated as a result of an accident at the defendant's location.
John Anderson filed the lawsuit Feb. 8 in Madison County Circuit Court against Town and Country Gun Club and Marvin McIntyre, alleging negligence.
According to the complaint, on Sept. 22, 2015, McIntyre was operating a forklift owned by defendant Town and Country Gun Club at the club's Maryville location when, through negligence, McIntyre lost control of the forklift and Anderson lost his leg as a result.
The plaintiff alleges he has become liable for large hospital, medical and related expenses, can no longer attend to his usual affairs and duties, has lost wages and income, and has been deprived of a normal life.
Anderson seeks a judgment of at least $75,000, plus court costs from both defendants. He is represented by Thomas Q. Keefe Jr. of Keefe, Keefe & Unsell PC in Belleville.
Madison County Circuit Court case number 16-L-180