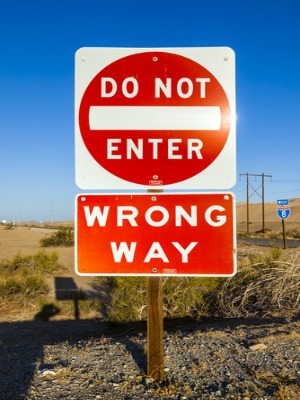 EDWARDSVILLE – A man is suing over injuries he allegedly received as the result of an automobile accident.
Dennis M. Elliott filed the suit Jan. 28 in Madison County Circuit Court against Amanda K. Porter, citing negligence.
On Feb. 22, 2014, the plaintiff was driving his vehicle northbound on Illinois Route 111 at the on ramp to Interstate 55 in Nameoki Township, according to the complaint. At the same time, the defendant allegedly was driving east on the ramp to Interstate 55 at its intersection with Route 111. The lawsuit states she was driving in the wrong direction.
As a result, the suit says, Porter's vehicle collided with the driver's side of the plaintiff's vehicle. The suit says the collision was caused by the defendant's negligence in failing to keep a proper lookout, failing to decrease speed, failing to maintain safe brakes and driving her vehicle into oncoming traffic.
The plaintiff's alleged injuries include those to his chest and back, the displacement of numerous organs, disability, pain and mental anguish. He purportedly has had and will have medical expenses to treat his injuries.
Elliott seeks at least $50,000 plus court costs. He is represented by John B. Raffaelle of Collinsville.
Madison County Circuit Court case number 16-L-116