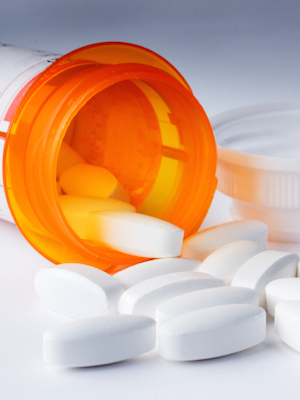 EAST ST. LOUIS–Eight plaintiffs from different states are suing two drugmakers over birth defects they say were caused when their mothers ingested an epilepsy medication while pregnant.
Kathena Sanders, William Pare, Brock Miller, Emily Saari, Jacob Davis, Bryuona Blewett, John Marzigliano and Andrew Gaytan filed the suit on Jan. 7 in the East St. Louis Division of the Southern District of Illinois against Abbott Laboratories Inc. and AbbVie Inc.
Abbott Laboratories is an Illinois-based corporation and AbbeVie Inc. is based in Delaware but conducts business in Illinois.
According to the complaint, each of the plaintiffs was born with birth defects allegedly caused by their mother's ingestion of a drug called Depakote during the first trimester of pregnancy. The suit further claims the drug was defectively designed, inadequately tested, dangerous to human health and the unborn, and lacked proper warnings about its true danger.
Among the major congenital anomalies known to result from first-trimester exposure to the drug are spina bifida, cleft palate, cleft lip, limb and digit deformities, facial dysmorphism, mental development delays, genitourinary malformations and heart defects, the suit states.
The suit further claims the defendants were aware the drug could cause birth defects, even before they began marketing and distributing the drug.
The defendants allegedly also have concealed risks from and misled doctors who prescribe Depakote about its risks. Usually, the defects occurred before the mother knew she was pregnant, the suit says.
Despite the proven risks associated with taking the drug, the defendants allegedly have aggressively pursued expansion of the uses for which it is approved.
The counts against the defendants are strict product liability, negligence, breach of implied warranty, breach of express warranty, misrepresentation by omission, fraud and misrepresentation, intentional and negligent infliction of emotional distress, and willful and wanton conduct.
Each plaintiff seeks damages of at least $75,000 for each count, court costs and attorney fees. They also want a trial by jury.
They are represented by Christopher Cueto of the Law Offices of Christopher Cueto in Belleville; Ralph D. McBride, Phillip L. Sampson, Heath A. Novosad, Blair R. Loocke and Nancy McEvily Davis of Bracewell & Giuliani LLP in Houston; Jeff Meyer of The Meyer Law Firm PC in Houston; and Kenneth T. Fibich and Erin Copeland of Fibich Hampton Leebron Briggs & Josephson LLP in Houston.
East St. Louis Division of the Southern District of Illinois case number 16-cv-00021