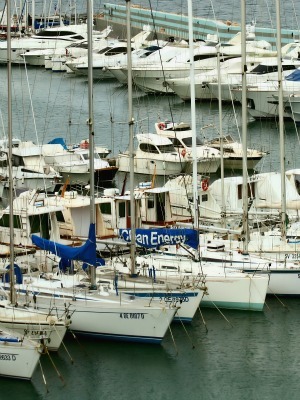 A St. Clair County couple is suing a Missouri boat business, alleging it breached a contract agreement.
C. Kurt and Tammy Artinger filed a lawsuit Dec. 15 in St. Clair County Circuit Court against Kelly's Port Inc. and Kyle Kelly, alleging breach of contract and promissory estoppel.
According to the complaint, on July 2, the Artingers entered into a contract to purchase a boat from Kelly's Port of Osage Beach, Mo., by and through its agent, Kyle Kelly. After the sales contract was formed and accepted and subsequent actions taken by the plaintiffs, the suit says, the defendants breached the contract by selling the boat to a third-party buyer.
The plaintiffs allege they were damaged because they made purchases in preparation for the arrival and use of the boat, in addition to the costs associated with the purchase of another boat. Those damages total at least $26,000, the suit says.
The Artingers seek at least $25,000, plus interest, court costs, attorney fees, post-judgment interest and further relief the court deems proper. Also, the plaintiffs seek to recover the the purchase price of $63,000 of the undelivered boat. They are represented by attorney Emily E. Cantwell of Lathrop & Gage LLP in Clayton, Mo.
St. Clair County Circuit Court case number 15-L-702