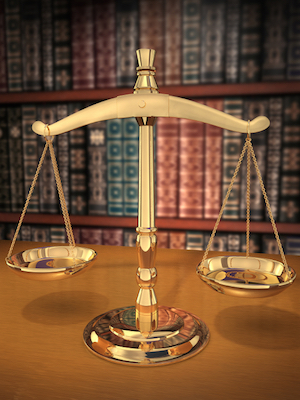 The Third Judicial Circuit Pro Bono Committee continues to provide valuable service to Madison County residents in need of legal advice.
In October, the committee held a luncheon, recognizing 118 volunteer attorneys, who provide free legal advice to low-income residents or offer training to fellow volunteers at no charge.
"All of the credit for the services being provided goes to the attorneys who are volunteering their time," Circuit Judge Barbara Crowder, Chair of the Third Judicial Circuit Pro Bono Committee, said.
The Third Judicial Circuit Pro Bono Committee is comprised of lawyers and judges who protect equal access to justice by encouraging and promoting pro bono work in the Third Judicial Circuit. The committee was formed in 2011 when a group of judges teamed up with people from Land of Lincoln Legal Assistance Foundation and the Madison County Bar Association.
"We had so many people coming into the Law Library here in the courthouse that just had questions and could not afford attorneys, and the Law Library couldn't give answers because they are not lawyers," Crowder told the Record. "So we got together and formed a committee and thought we should start providing services and thought we'd see how many lawyers would volunteer. And it's grown from that. So the lawyers donate their time to help low income people."
In addition to providing legal advice to members of the community, the Pro Bono Committee also provides free training for attorneys doing volunteer work. Crowder explained that the lawyers providing training greatly contribute to the success of the program because many lawyers are willing to help, but feel inadequately trained to assist people with needs in areas other than the ones they practice.
"The reason we provide the training is we have lawyers who are willing to help but some of the needs were in areas where they didn't practice," Crowder said. "So if you're a lawyer and you do traffic tickets and that's your primary practice, but you're going to volunteer in the legal clinic and help people that have child support questions or small claims questions, the lawyers would say, 'Well, that's not my field so I'm not sure how much help I can be.' So we train them in those legal fields and then they're able to provide services for low income people in the areas the people need the help," she said.
The Pro Bono Committee recently hosted a free all-day seminar on the new family laws going into effect on Jan. 1. About 80 attorneys attended the seminar.
"Family law, divorce law is changing dramatically on January 1. And because there are so many changes, we did an all-day training because in order for them to help low income people they need to know what the new laws are," Crowder said.
The committee plans to increase the number of people it serves by streamlining assistance for people at the courthouse through a Self-Help Center.
"There are some statewide forms that the committee makes available. And people can ask the Pro Bono lawyers to help them fill out the paperwork so they can take care of some of their legal problems and issues themselves. So what we're hoping to do is find a way to streamline our processes so we can help more people," Crowder said.
To make an appointment or to volunteer, call 618-296-5921 or e-mail Pro Bono Coordinator Angela Wille at anwille@co.madison.il.us