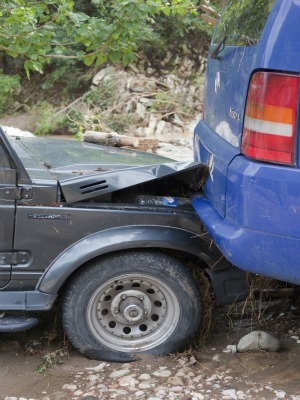 An Illinois woman is suing another driver, alleging negligence in an automobile accident that allegedly left her injured.
Andrela R. Spencer filed a lawsuit on Nov. 13 in St. Clair County Circuit Court against Cherish L. Braggs.
According to the complaint, on Aug. 14, Spencer was driving on Old Missouri Road near its intersection with 42nd Street in Alorton, and had stopped at a stop sign. The suit says Braggs was driving behind the plaintiff and approached her from the rear at an unsafe speed, and too close to the plaintiff's vehicle, ultimately colliding with the Spencer's vehicle.
Spencer alleges she suffered injuries, expects to suffer pain in the future, has expended money for medical expenses and has lost wages.
The plaintiff seeks at least $50,000, court costs and attorney fees. She is represented by attorney Brad L. Badgley of Belleville.
St. Clair County Circuit Court case number 15-L-649.