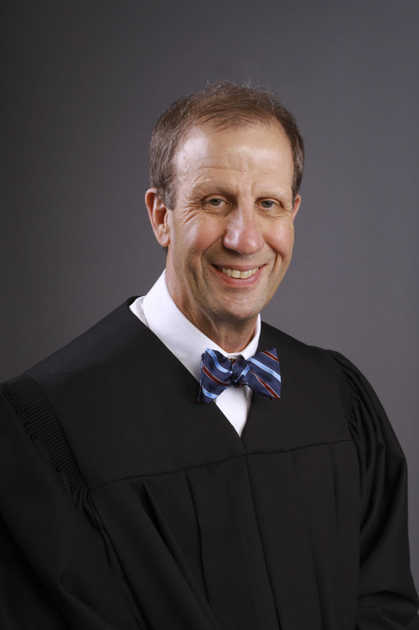 Becker
Defendants in bid rigging litigation will get to appeal a class certification order entered against them six months ago in Madison County.
The Illinois Supreme Court issued supervisory orders on Wednesday directing the Fifth District Appellate Court to vacate Aug. 17 orders which denied the petitions of Madison County, public officials and tax buyers for leave to appeal a circuit court decision that favored victims of a tax sale scheme.
Plaintiffs in three consolidated cases claim property owners paid more than $2 million in excess interest on delinquent taxes due to corruption at auctions from 2005 to 2008.
Clinton County Associate Judge William Becker, presiding in Madison County by special appointment, certified the class action in June.
The plaintiffs seek damages from the county and former treasurer Fred Bathon, who served time in federal prison for leading the conspiracy.
They also seek damages from tax buyers Scott McLean, Barrett Rochman, and John Vassen, who pleaded guilty and went to prison.
They further seek damages from five other tax buyers and their companies, and from auctioneer Jim Foley.
U.S. Attorney Stephen Wigginton, who prosecuted Bathon and tax buyers, could have sought restitution from them but declared it was impracticable to calculate damages.
Lawsuits seeking restitution then followed in Madison County Circuit Court.
A month after Becker certified the class, defendants sought review at the Fifth District.
But in a 2-1 split panel decision, Justices Richard Goldenhersh and Bruce Stewart denied defendants' petitions for leave to appeal Becker's order. Justice James Moore would have granted review.
In their petitions, the defendants argued that the trial court abused its discretion when it certified the class action, by failing to consider the following:
- Plaintiffs bear the burden of proof in establishing all of the elements for class certification and must do more than rely on the mere allegations in their complaint;
- Plaintiffs must possess a valid cause of action against the defendants before a class can be certified;
- Individual issues predominate, particularly with respect to damages, making class certification improper;
- Plaintiffs are not adequate class representatives as they have competing interests and did not purchase taxes in all of the tax years in question from all of the defendants; and
- A class action is not appropriate for the fair and efficient adjudication of this case.