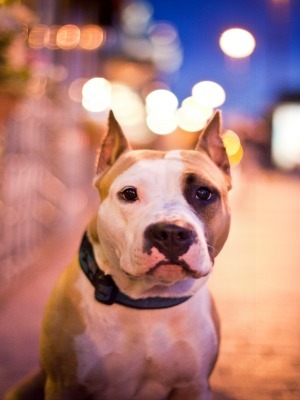 A Missouri father claims his daughter was attacked and injured by a pit bull in East Alton.
Anthony Gambino filed a lawsuit on behalf of his minor daughter Brianna Gambino on Oct. 27 in Madison County Circuit Court against Susan Austin of East Alton.
According to the complaint, on Nov. 5, 2013, Brianna Gambino was attacked and bitten by a pit bull that lived at the defendant's home, 127 E. Airline Drive in East Alton, causing her injury and damage.
The suit says Austin knew her pit bull was dangerous but failed to chain or leash him, failed to muzzle him, failed to cage him and permitted the dog to wander at large on the premises where the plaintiff had been invited. The suit says the dog attacked Gambino without provocation.
The suit alleges the dog injured the plaintiff's face, including her right eye and lip, causing disfigurement and scarring, leading to medical expenses, now and in the future.
The Gambinos seek damages of more than $50,000, court costs and attorney fees. They are represented by attorneys William K. Holland and Rachel A. Lawrence of Goldblatt & Singer in St. Louis.
Madison County District Court case number 15-L-1378.