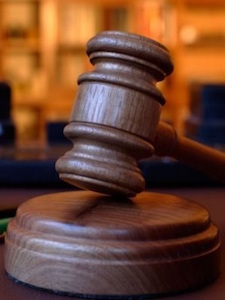 Williamson County native, Judge James "Randy" Moore, will be announcing his intention to seek election to the Fifth District Appellate Court on Oct. 13.
Moore will run on the Republican ticket, and will be seeking the seat vacated by Justice James Wexstten, who retired last year. Wexstten's seat is currently held by Justice S. Gene Schwarm who plans to retire at the end of the term which expires next December, rather than run for election.
Moore presently serves by appointment rather than election to the Fifth District. The Illinois Supreme Court appointed him in January to replace Justice Stephen Spomer, who retired.
He first served on the bench in 2007 when he was appointed to the First Judicial Circuit Court based in Marion. He then successfully ran for election in 2008 and was retained again in 2014.
Moore will likely face Second Judicial Circuit Court Judge Jo Beth Weber, resident judge in Jefferson County, who will be running on the Democratic ticket for the Wexstten seat.
When he announces, Moore will be joined by State Sen. Dave Luechtefeld (R-Okawville) and other supporters on the public area in front of the Fifth District courthouse in Mount Vernon at 11:30 a.m.
Luechtefeld will serve as Moore's campaign chairman.
Retired Supreme Court Justice Philip Rarick will serve as Weber's campaign chairman.