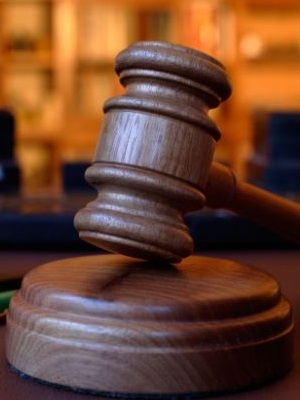 O'Fallon attorney Todd Alexander Gordon has been suspended for a year and until further order of the Illinois Supreme Court over misconduct involving false statements to clients, failing to return unearned fees and neglecting several different client matters.
The Court's discipline order issued Sept. 21 was based upon an eight-count complaint brought against Gordon in November 2014 by the Attorney Registration and Disciplinary Commission (ARDC), which also detailed three drunk driving arrests: in Crawford County, Mo. in 2011; in Troy in 2012 and in O'Fallon in 2013.
The ARDC complaint also detailed Gordon's arrest after midnight on Dec. 31, 2013, for resisting arrest when the driver of the car in which he was riding had been pulled over by O'Fallon police on suspicion of drunk driving.
The Court has ordered Gordon, who was licensed in 2010, to make "certain" restitution.The ARDC charged Gordon with misconduct involving four clients:
- John and Jodie Shipley of Troy paid Gordon a $1,500 retainer in July 2013 to help them in a zoning dispute. Gordon allegedly told the Shipleys he had filed suit on their behalf in Madison County regarding an easement, when he had not. He also failed to respond to the Shipleys' refund request, according to the ARDC.
- Alberto Friedman and Karla Oestringer of Highland paid Gordon a $500 retainer fee in February 2013 to sue the City of Highland over a sewage back up into their home. Gordon falsely told the couple he had filed suit when he had not, and he also allowed their potential claims to be time-barred, according to the ARDC.
- Dustin Moreno paid Gordon a $450 retainer fee in March or April 2013 to represent him in a wrongful termination case against Imo's Pizza in Belleville, but as of the date the ARDC filed its complaint against Gordon, no such action had been taken. The ARDC complaint also states that Gordon did not return calls Moreno placed.
- Coena Royal of Alton had hired Gordon on a contingency basis in June 2013 to represent her in a case against the City of Alton over a sewer line back up. In July 2013, the city's insurer contacted Royal, who gave the insurer Gordon's contact information. After September 2013, and until February 2014, Royal attempted to call Gordon at least weekly, but no time after September 2013, did he return her calls, according to the ARDC.