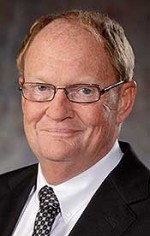 Hyundai Motor Company and suppliers of its airbags, seat belts and door latches caused a teenager's death, according to a suit in federal court.
Janet Schwaninger of Dow sued the Korean automaker and four American affiliates on Aug. 4, as administrator of the estate of granddaughter Elizabeth Schaaf.
She also sued Korean seat belt maker Autoliv Mando, Indian door latch maker PHC Manufacturing, and American air bag maker Key Safety Systems.
Her lawyer, Tom Keefe of Swansea, seeks $20 million in damages.
Schaaf died on Aug. 6, 2013, in Colorado, when a 2007 Hyundai Accent left Interstate 70 and rolled over twice.
She was 18 years old.
The complaint describes her as a passenger but does not name the driver.
A Colorado highway patrol report identifies the driver as Noah Tingberg of Dow, also 18 at the time, and states that he sustained minor injuries.
Schwaninger's complaint states that, "The Accent was not crashworthy."
Keefe wrote that the seat belt system "permitted unreasonable and excessive excursion of occupants in rollover accidents."
The suit claims that the door latch system allowed the doors to open; that the airbag system improperly activated the door latch system; that the Accent's design failed to include stability control technology and that the Accent lacked adequate and sufficient warnings and instructions.
Keefe wrote that the Accent's defects caused injuries, "over and above those injuries that would have been caused by the accident if there had been no defects."
District Judge Phil Gilbert presides over the action.