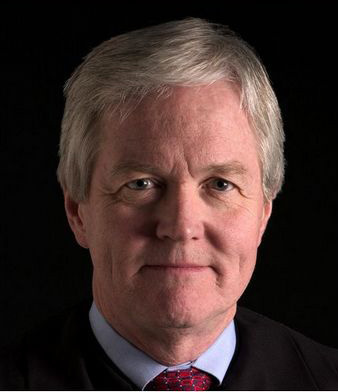 CHICAGO – Rogers Cartage must pay $200,000 for litigating a claim it had already settled over pollution in Cahokia, appellate judges of the Seventh Circuit decided.
On July 27, they affirmed a sanction that former district judge Patrick Murphy imposed on the trucking company in 2013.
Their decision apparently nailed down the last detail of litigation that the U.S. Environmental Protection Agency started in 1999.
"From the early 1900s until 1997, Monsanto operated chemical plants in Sauget, Illinois, and St. Louis, Missouri," Justice John Tinder wrote.
He wrote that Monsanto disposed of hazardous substances in Sauget.
In 1997, Monsanto spun off its chemical business to Solutia.
In 1999, EPA sued Monsanto, Solutia, and others to recover its costs in cleaning an area that follows Dead Creek through Sauget and Cahokia.
Monsanto and Solutia filed a third party complaint bringing Rogers Cartage and other new defendants into the action.
Monsanto and Solutia claimed Rogers Cartage released hazardous substances into the creek by washing trucks at depots in Cahokia and Sauget.
EPA added Rogers Cartage as a defendant, and various defendants sought contribution through cross claims.
At a bench trial in 2003, Murphy found EPA had not established that discharges from the depots made their way into the creek.
Rogers Cartage moved to dismiss all claims for contribution in light of his ruling, and Murphy granted the motion.
In 2007, the U.S. Supreme Court decided that parties who incur voluntary cleanup costs could seek contribution from other potentially responsible parties.
Solutia and Monsanto, under its new name of Pharmacia, asked Murphy for leave to amend its cross claim in light of the decision.
They pleaded that they no longer derived their claims from EPA's claims.
Murphy granted leave for Pharmacia and Solutia to haul Rogers Cartage back to court, and granted the same leave to Cerro Flow Products and Exxon Mobil Oil.
Rogers Cartage filed counter claims against all four.
In 2011, the four companies settled the claims for $7.5 million.
Rogers Cartage agreed to pay $50,000 and cooperate in recovering the balance from its insurer, Travelers.
Rogers Cartage released all claims pertaining to EPA sites and Dead Creek.
"The agreement also contemplated that cleanup of Rogers Cartage's Cahokia depot would be paid for out of the settlement proceeds," Tinder wrote.
It provided that a portion of any insurance above $3 million would be placed in a trust account to pay for contamination at the Cahokia depot, among other things.
Meanwhile the owner of the Cahokia property, Phillips 66 Pipeline, sued Rogers Cartage in Cook County for contribution to its cleanup costs.
Rogers Cartage filed a third party complaint against Monsanto there in 2012, claiming it arranged to dispose hazardous substances on the property.
Monsanto, Solutia and Pharmacia sought and won transfer to Murphy's court, where they pleaded that the settlement precluded the complaint.
At a hearing, Murphy said, "This is not a case where this agreement was negotiated or allegedly negotiated between a mortgage company and Grandma Smith to get a second mortgage.
"These are two sophisticated parties with legal help.
"I don't think 'pertaining' is ambiguous.
"Rogers Cartage wants me to go further and say it's ambiguous and the other side thought it meant what I thought it meant.
"That's almost impossible to accept because they would have gotten nothing for their consideration at all."
Murphy said that if he rescinded the settlement, he would subject Rogers Cartage to expenses and fees far beyond $50,000.
He said that amount was "less than a couple of briefs and a couple of motions."
"Rogers Cartage has found itself in the middle of a storm, and this needs to be ended for them too," Murphy said.
He told their representative, "If you got what you asked for in this case, you would have seen what expense and money is. Court's in recess."
Four days later Solutia moved for sanctions against Rogers Cartage, lawyer Robert Schultz of Chesterfield, Mo. and Travelers.
Murphy ordered Rogers Cartage to pay Solutia $200,000 in legal fees, and imposed no sanction on Schultz or Travelers.
The Seventh Circuit took an appeal of Murphy's decisions and heard arguments in January 2014.
A decision took 18 months but the Justices made it sound easy.
Tinder wrote that, "the settlement agreement is unambiguous and therefore no external evidence was necessary to determine whether it barred Rogers Cartage's third party complaint."
He wrote that, "contracts should not be construed in a manner that would nullify or render provisions meaningless."
Justices Frank Easterbrook and Ann Williams concurred.