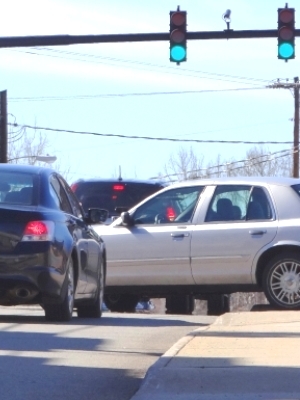 A Madison County woman filed a lawsuit against a motorist regarding a 2014 accident.
Amanda J. Focht of Belleville filed a lawsuit on July 15 in Madison County Circuit Court against David L. Box on allegations of vehicular negligence in a September 2014 collision in Granite City.
According to the filing, Focht was riding as a passenger in a vehicle driving through Granite City on or about Sept. 15, 2014, when Box allegedly caused his motor vehicle to crash into the automobile in which the plaintiff was traveling.
The suit states that the defendant was in breach of duty of ordinary care in the operation of his vehicle when he allegedly failed to keep a proper lookout for other vehicles in the roadway, drove unsafely and while distracted, and failed to brake, reduce speed or yield the right of way to the plaintiff's vehicle.
The plaintiff claims she suffered pain, anguish, lost wages and earning capacity, and has incurred medical expenses.
She seeks judgment in her favor for an amount of more than $50,000 along with attorney's fees and costs. Focht is represented by Gregory Tobin of Pratt & Tobin in East Alton.
Madison County Circuit Court case number 15-L-902.