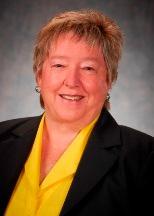 Hatch
The Shiloh Michael's store is denying liability in a woman's lawsuit claiming she was injured when mirrors fell off a display as she attempted to put the product back on the rack.
Linda Spradling filed her complaint on May 5 against Michaels Stores Inc.
According to the complaint, Spradling claims the Michaels store kept the mirrors displayed on a rack elevated higher than five feet from the floor. While shopping on Nov. 21, 2013, she claims she attempted to replace one of the mirrors after checking the price on the back surface when each of the remaining mirrors on the rack slid off the display and allegedly struck her on the bridge of her nose, the suit states.
She accuses the defendant of failing to prevent an inherently dangerous condition by displaying heavy objects at head level, placing price tags on the back, prompting customers to move the objects in search of the price and failing to install a device to keep the mirrors in place.
The defendant denied the allegations in its June 19 answer through attorney M. Ann Hatch and James D. Maschhoff of Herzog Crebs in St. Louis.
Michaels claims the condition was open and obvious and there "was no reason for the defendant to anticipate the harm alleged by plaintiff due to the obviousness of the condition."
Spradling seeks damages between $50,000 and $75,000, plus attorneys' fees and costs.
Circuit Judge Andrew Gleeson scheduled a case management conference for Aug. 3 at 9 a.m.
The plaintiff is represented by Chet Kelly of Foley & Kelly in Belleville.
St. Clair County Circuit Court case number 15-L-268