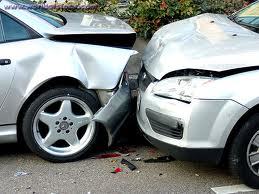 A woman has filed suit against the driver who she claims struck the vehicle in which she and her minor daughter were riding.

Shannon Stuckey claims she was riding in a vehicle traveling southeast in Brooklyn on April 14 when defendant Carl Sheard, who was driving northwest, struck the vehicle in which she was riding.

Because of the collision, Stuckey was made sick, sore, lame, disordered and disabled; received neck, shoulder and back injuries; suffered disability; and experienced pain and suffering, according to the

complaint filed Sept. 16 in St. Clair County Circuit Court. She claims she also incurred debt and medical costs to treat her minor child, Shankdreka Stuckey, who was also riding in the vehicle at the time of the collision.

Carl Sheard negligently failed to keep a proper lookout, failed to properly apply his brakes, drove too fast and failed to maintain control of his vehicle to avoid a collision, according to the complaint.

In her complaint, Shannon Stuckey is seeking a judgment of more than $100,000, plus costs.

Thomas C. Rich, Kristina D. Cooksey and Michelle M. Rich of Fairview Heights will be representing her.

St. Clair County Circuit Court case number: 13-L-472.