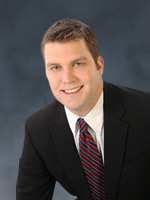 A woman claims she incurred more than $20,000 in costs after a driver attempted to make a left-hand turn in front of her vehicle.

Anna Shepard filed a lawsuit Aug. 29 in St. Clair County Circuit Court against Christianna Rutledge.

In her complaint, Shepard claims she drove a 2001 Chrysler Town and Country south on Illinois Highway 159 and was approaching a green light at its intersection with St. Clair County Square on Dec. 22 when Rutledge, who drove a 2003 Chrysler Sebring, attempted to make a left turn in front of Shepard, striking her vehicle.

Because of the collision, Shepard sustained permanent injuries to her right arm, hand and wrist; experienced pain and suffering; and incurred medical costs of more than $24,000, the suit states, noting that she also faces the possibility of a future surgery.

Shepard blames Rutledge for causing the collision, saying she negligently violated a traffic signal, drove too fast, failed to keep a careful lookout, failed to signal an intention to turn and failed to yield the right-of-way.

Shepard seeks a judgment of more than $50,000, plus other relief the court deems just.

Ryan L. Bruning of Page Bradley in St. Louis will be representing her.

St. Clair County Circuit Court case number: 13-L-447.