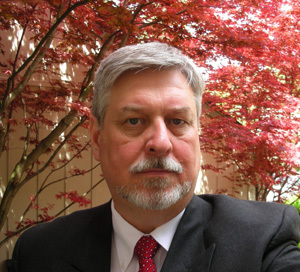 A subscriber of Comcast's Internet service identified as "John Doe" in a St. Clair County civil suit is asking the court to award costs and sanctions totaling $2,046 against the plaintiff in LW Systems v. Christopher Hubbard.

Represented by Belleville attorney Don Cary Collins, the Doe motion was filed on Aug. 22 nearly one month after the case was dismissed with prejudice by Circuit Judge Andrew Gleeson.

Doe claims LW Systems, represented by Kevin Hoerner of Belleville and Paul Duffy of Chicago, violated Supreme Court rule 137 in part because the lawsuit "was interposed for improper purpose, such as to harass the numerous Internet Service Providers and hundreds of John Does assigned to certain IP addresses."

The suit accused Hubbard and his alleged co-conspirators of hacking into LW Systems' computer system – which hosts and delivers content to adult Web site operators.

Shortly after the suit was filed in January, Chief Judge John Baricevic signed an agreed discovery order that let LW Systems subpoena personal information associated with certain Internet Protocol (IP) addresses from 325 Internet service providers (ISPs).

As a result of Comcast receiving a subpoena (later deemed invalid because it was issued in Cook County), Doe claims it was necessary for him to file an appearance, motion to quash and motion to dismiss.

Doe also argues in his motion for costs and sanctions that the plaintiff's complaint was not well grounded in fact, not warranted by existing law and not a good-faith argument for the extension, modification or reversal of existing law.

Gleeson dismissed the case on July 23 after LW Systems and Hubbard asked the court to dismiss all claims with prejudice and for all parties to pay their own court costs and attorney fees.

He set a Sept. 3 hearing over Charter Communication's motion for costs and protective order involving the issuance of the invalid Cook County subpoena.

Charter claims it has incurred more than $5,000 in costs in response to the improperly issued subpoena that sought information from 136 of its customers.

In an earlier ruling, Gleeson ordered LW Systems to pay $17,625 to Comcast for expenses the company incurred in responding to the lawsuit.