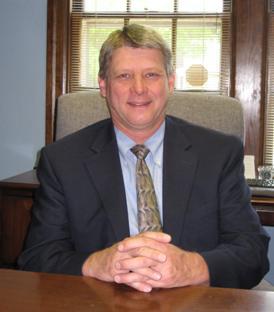 A woman claims she sustained severe injuries when a driver rear-ended her vehicle at a stop light.

Andrea C. Cockrell filed a lawsuit May 8 in St. Clair County Circuit Court against Leon C. Sims II, Damon W. Braggs, Kyle D. Coats and Dave G. Coats.

In her complaint, Cockrell alleges she drove a 2007 Saturn four-door north on Frank Scott Parkway West on May 16, 2011, at about 9:05 a.m. and was approaching a red light near its intersection with West Main Street in Belleville. At the same time, Sims was driving a 2006 Chevrolet Impala owned by Braggs behind Cockrell and Kyle Coats was driving a 2003 Chevrolet Impala owned by Dave Coats behind Sims, according to the complaint. Suddenly, Kyle Coats struck the rear of the vehicle Sims was driving, pushing that car into Cockrell's Saturn, the suit states.

Because of the collision, Cockrell became severely and permanently injured, suffered physical and mental pain and anguish and incurred medical costs, the complaint says. She also claims she lost wages and suffered an impaired earning capacity.

Cockrell blames Sims and Kyle Coats for causing the collision, saying they negligently failed to keep their vehicles under proper control, failed to keep a proper lookout, failed to stop in order to avoid a collision, drove without adequate brakes, drove too fast and drove too closely to the vehicle in front of them.

Cockrell also names Braggs as a defendant, saying he should have denied Sims the use of his vehicle due to his lack of inexperience and incompetence.

She says Dave Coats failed to properly maintain his vehicle when he knew of its unsafe conditions, including inadequate brakes, unsafe steering mechanism and unsafe tires.

In her complaint, Cockrell seeks a judgment of more than $300,000, plus costs.

Thomas B. Cannady of Cannady and AuBuchon in Belleville will be representing her.

St. Clair County Circuit Court case number: 13-L-241.