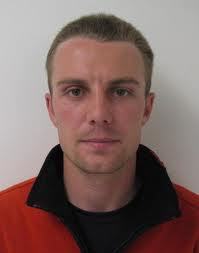 Madison County Chief Judge Ann Callis on April 12 continued a hearing until June 7 in a family's lawsuit against the Edwardsville YMCA and its director.

According to court documents filed by the plaintiff attorney, the parties are discussing settlement.

The suit was brought by the parents of a minor girl who was sexually assaulted by a former YMCA worker. The parents sued last December over an incident that took place in April 2011.

The perpetrator, Kassidy Kueper, worked part-time at the YMCA. He also had worked as a substitute teacher and volunteer girls' soccer coach at Edwardsville High School before getting hired at the YMCA.

Kueper was arrested a week after he was accused of assaulting two girls. He was indicted on criminal sexual abuse charges. Before his trial was scheduled to begin on June 11, 2012, he pleaded guilty to having inappropriate sexual contact with children, according to court records.

Kueper was sentenced to two and a half years of probation, was required to register as a sex offender, and was ordered to undergo sex offender counseling and treatment while having no contact with the victims.

He had no criminal history when he was accused of abusing the children.

An April 12 hearing in the civil suit was based on the YMCA's motion to dismiss the case.

The YMCA argues that the plaintiffs failed to state any viable cause of action against Y-USA and that the complaint does not allege that any of the Y-USA's independent actions injured the plaintiff.

Plaintiff's attorney Barbara Sherer filed a motion to continue the case on March 6, stating "all parties have agreed to attempt settlement and to not proceed in court at this point in time."

Callis on April 8 allowed Edwardsville attorney John Gilbert to be retained as attorney for the YMCA after he switched law firms from Hinshaw & Culbertson to Sandberg Phoenix & von Gontard.

Hinshaw & Culbertson filed a motion to withdraw as counsel from the case on April 5. Attorneys Jennifer Barbieri and Heidi Eckert of Hinshaw & Culbertson signed the motion to withdraw April 5.

Madison County case number 12-L-2066.