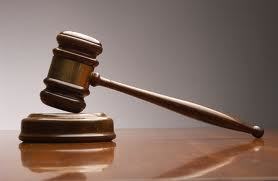 Belleville attorney Julia R. Gomric has been appointed associate judge in the 20th judicial circuit.

Gomric, who received her undergraduate degree in 1992 from Providence College in Providence, R.I. and her law degree in 1995 from St. Louis University, is affiliated with the firm O'Gara and Gomric.

Associate judges are chosen by the circuit's elected judges. In the 20th judicial circuit, which includes St. Clair, Monroe, Perry, Randolph and Washington counties, there are 11 circuit judges.