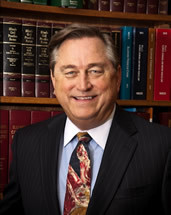 St. Clair County Circuit Judge Robert Haida has dismissed a lawsuit over a lost cell phone at Sunset Hills, Mo. Longhorn Steakhouse.

Gary J. McCormick sued Rare Hospitality International doing business as Longhorn Steakhouse and Anthony J. Marler in July.

On Nov. 29, McCormick filed a motion to dismiss.

In his complaint, McCormick alleged he was eating dinner at the restaurant on Sept. 6, 2011 when upon leaving mistakenly left behind his cell phone. Marler, who was working at the steakhouse, returned McCormick's cell phone to the incorrect owner, according to the complaint.

Following the incident, McCormick requested Longhorn compensate him for his lost cellular device, but the restaurant refused to do so, the suit states.

Because of Marler's mistake, McCormick sustained serious injuries, was hindered from attending to his usual duties, lost wages and suffered a great deal of anguish, his suit claimed.

Mark C. Scoggins of Crowder and Scoggins in Columbia represented the plaintiff.

The case file did not indicate if a settlement was reached between the parties.

St. Clair County Circuit Court case number: 12-L-353.