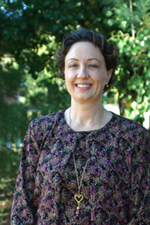 St. Clair County Circuit Judge Lloyd Cueto on Wednesday granted summary judgment to a defendant that had been sued by his mother over allegations of illegal dumping.

Adeline Fournie sued Kenneth Fournie in October 2011, claiming he dumped gasoline-contaminated soil onto her Belleville property.

Following Adeline Fournie's death in January, her sons James and Joseph Fournie – and the defendant's brothers – were named as the new plaintiffs in the case.

At the hearing, Cueto also granted the plaintiffs permission to file an amended complaint against Belleville Concrete Contracting - a company that Kenneth Fournie helps manage as vice president.

Plaintiff attorney Penni Livingston argued that her clients were owed money.

"She said, 'I want that contaminated soil off my property'," Livingston said of Adeline Fournie.

"Why didn't you sue Belleville Concrete?" Cueto asked.

"Mrs. Fournie asked me to sue Ken Fournie who she felt was responsible for doing this to her," Livingston responded.

Cueto said, "You had a duty to inform her the correct person to sue was Belleville Concrete. If you have a vice president who's acting poorly, it's up to the corporation to fire him."

Defense attorney Eric Rhein said the actions of his client were done with the consent of the four principal owners of Belleville Concrete.

Jim, Joe, Robert and Kenneth Fournie owned Belleville Concrete.

"She fully knew what her sons were doing, and she did not have a problem," he said.

Evidence showed the four brothers had an informal meeting before removing the gas tanks. Kenneth Fournie was the "point person" for the project, which was approved by local environmental authorities.

"The fire marshal and the EPA signed off at every point by law of this removal of tanks and cleanup that happened in 1998-2001. The other side did not dispute that," Rhein said over the telephone.

Rhein also argued that his client had immunity, since he was acting in his "corporate capacity as vice president and not as an individual."

He also argued the alleged tortuous acts happened between 1998 and 2001, outside the Illinois five-year statute of limitations.

St. Clair County Circuit Court case number: 11-L-601.