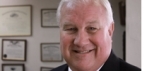 A pallet repairman is suing his former employer for alleged employment discrimination.

Steven L. Jones filed the lawsuit in St. Clair County Circuit Court on Nov. 17, citing discrimination.

According to the complaint, Jones, an African-American, did not receive the same treatment at work as his Hispanic counterparts at Pallet Logistics Management. After bringing the matter up with his supervisors, Jones alleges he was fired for not repairing broken pallets. He alleges the broken pallets were put in his assigned stack of pallets by a Hispanic co-worker.

Jones is suing for damages in excess of $50,000, plus court fees. He is represented by attorney Edward J. Szewczyk of Callis, Papa and Szewczyk in Granite City.

St. Clair County Circuit Court case number: 14L757.