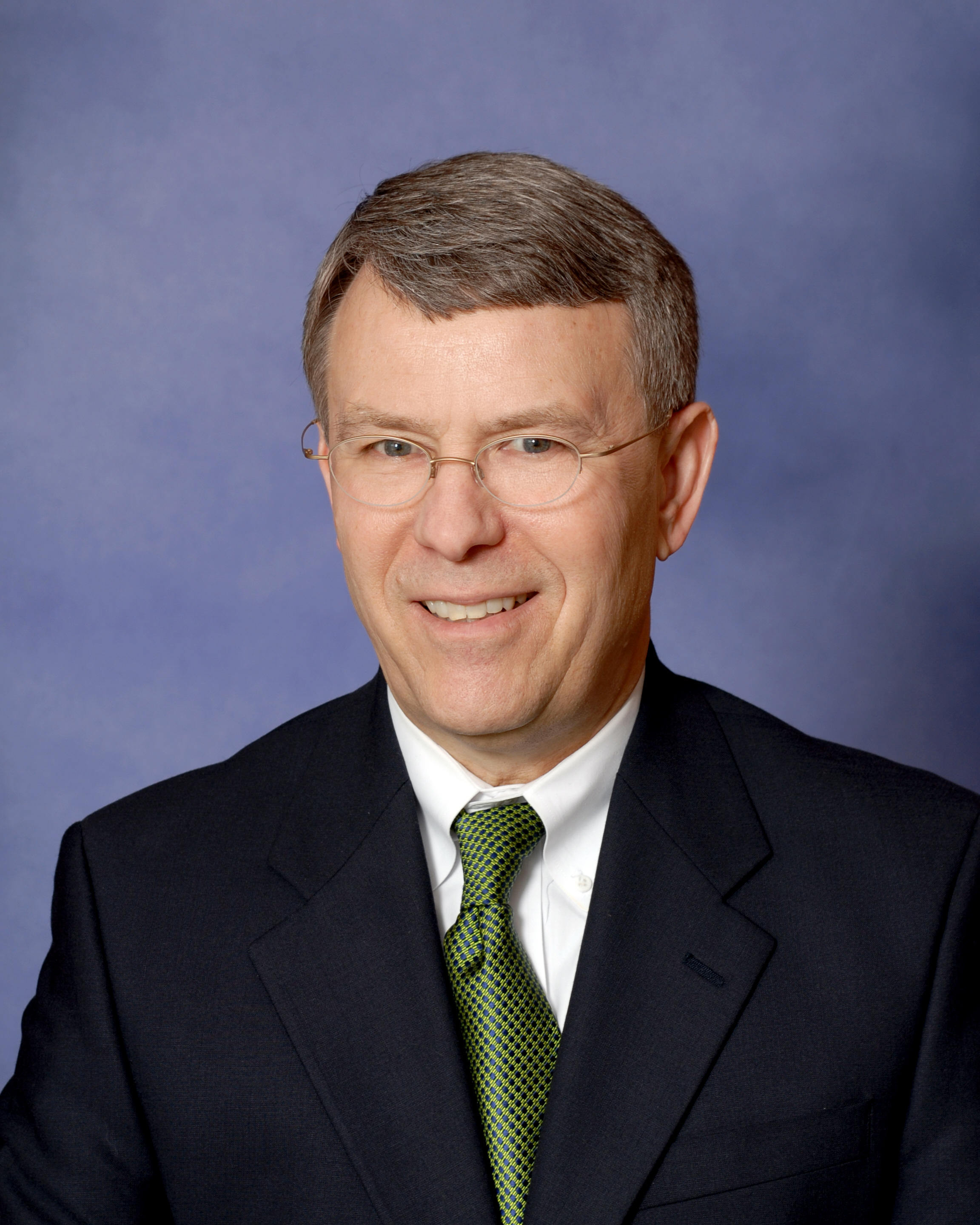 A lawsuit involving the death of an Illinois state trooper in Montgomery County does not belong in Madison County, according to justices at the Fifth District Appellate Court.

On Sept. 30 they reversed Circuit Judge Dennis Ruth, finding that DOT Foods and DOT Transportation were not doing business in Madison County as required to be considered "residents," when the widow of Kyle Deatherage sued less than two months after he was killed on Interstate 55 near Litchfield on Nov. 26, 2012.

Ruth was ordered to grant the defendants' motion to dismiss and transfer the wrongful death case to a "proper" venue such as where the accident occurred, where the defendants principally operate or where the businesses' registered agents are located - Montgomery, Brown or Sangamon counties respectively.

"The circuit court erred in denying the defendants' motion to dismiss or transfer based on improper venue where accident did not occur in county where suit was filed, the individual defendant did not reside in the county where suit was filed, and the corporate defendants did not have a registered office or other office in the county where suit was filed, nor were the corporate defendants' activities in the county where suit was filed quantitatively or qualitatively sufficient for them to be considered to be 'doing business' within that county for purposes of section 2-102(a) of the Illinois Code of Civil Procedure," the court held.

Attorney Thomas Q. Keefe, Jr. of Belleville filed suit on behalf of Sarah Deatherage of Highland in January 2013. Among other things, the complaint alleges that the companies negligently hired a truck driver they knew to be a threat to the public because he was not medically fit.

Deatherage, 32, was struck and killed during a routine traffic stop near mile marker 62 by semi truck driver Johnny B. Felton of Hinesville, Ga.

Days after the fatal accident, investigators with the U.S. Transportation Department found that Felton failed to disclose to a medical examiner his disqualifying medical conditions, including his medications prescribed in treating those conditions.

According to various news reports, Felton told investigators that he "zoned out" before striking Deatherage. He reportedly failed to change lanes and reduce speed after seeing Deatherage's stationary emergency vehicle with activated lights.

Five months after the incident, Felton was indicted on felony charges of reckless homicide and operating a commercial vehicle without a valid commercial driver's license by a Montgomery County grand jury.

A day before the appellate court issued its venue ruling, Felton accepted guilt in a negotiated plea and was sentenced to 30 months probation and fined $2,500, according to the Journal-News.

In its Rule 23 decision, the appellate court found that DOT Foods and DOT Transportation were not doing business in Madison County for purposes of establishing venue, as the companies' sales and revenue generated there are just a fraction of their overall business.

Even their purchases in Madison County, which plaintiff pointed to as evidence of doing business, were not sufficient to establish venue, the court ruled.

Plaintiff also had argued that DOT Transportation's significant purchases of $17.5 million in Madison County in 2012 - most of which was for fuel from Hartford Wood River Terminal - pointed to evidence of doing business. But the court found otherwise that purchases, amounting to less than 1 percent for DOT Foods in 2012, and averaging less than 5 percent for DOT Transportation between 2009 and 2013, were incidental to its business.

Justice Stephen Spomer authored the court decision. Justices Thomas Welch and Gene Schwarm concurred.

Spomer wrote that the plaintiff did not submit anything contradicting the affidavits or discovery documentation concerning the nature and extent of the defendants' business in Madison County.

"Instead, the plaintiff made arguments before the circuit court and before this court that question the credibility of DOT Foods and DOT Transportation, and as support for her arguments, points to her counsel's arguments in the circuit court regarding the actions of DOT Foods and DOT Transportation surrounding the hiring of Felton," Spomer wrote.

"However, the plaintiff provides no evidentiary materials in support of her arguments. As such, we cannot determine the venue issue in this case based on unsupported arguments questioning the credibility of the corporate defendants."

The court's decision will effectively re-activate the suit that has been on hold pending appeals for more than a year.

The defendants initially petitioned for leave to appeal Ruth's June 24, 2013 order denying their motion to dismiss or transfer pursuant to section 2-104 of the Illinois Code of Civil Procedure.

The Fifth District on Aug. 21, 2013 denied the defendants' petition. But on Nov. 27, 2013, the Illinois Supreme Court vacated that decision and ordered an appeal.

The Fifth District then vacated its prior order and entered an order granting the petitions for leave to appeal on Jan. 7.

In its reversal, the court ordered that the plaintiff's choice be considered in determining the county of transfer.

DOT Foods is represented by Donald W. Devitt and James D. Ellman of Chicago.

Felton is represented by William Knapp and Donald J. Ohl of Knapp, Ohl & Green in Edwardsville.

DOT Transportation is represented by Al J. Pranaitis of Hoagland, Fitzgerald & Pranaitis in Alton.

Madison County Circuit Court case 13-L-37.