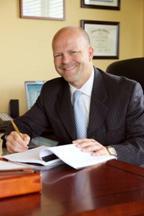 A Madison County medical center is being sued after a janitor allegedly hurt her knee in the cafeteria.

Kimberly Mangrum filed the lawsuit Sept. 15 in Madison County Circuit Court against St. Anthony's Health Center in Alton.

Mangrum was working as a janitor with Crothell Healthcare Inc., a cleaning company contracted with St. Anthony's Health Center, in December 2013, according to the complaint, As she walked through the cafeteria Mangrum alleges there was a puddle of liquid near the drink machines. She alleges she slipped on the wet floor and tore ligaments in her right knee.

Mangrum accuses the Alton medical facility of negligence asks for more than $50,000 in damages for medical expenses, pain and suffering, lost income and court costs.

Attorneys Keith Short and Zachary Pashea of Edwardsville represent Mangrum. They request a jury trial.

Madison County Circuit Court case number: 14-L-1274.