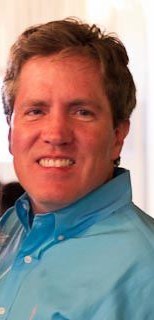 The now-dissolved Prenda Law firm and Chicago attorney Paul Duffy will have to wait until next year to find out if they will be held in contempt for failing to pay an $11,000-plus sanctions award in the defamation lawsuit they filed last year.

They will also have to wait until early 2015 to learn the fate of their recent request to toss the second amended counterclaim the defendants –Minnesota attorney Paul Godfread and his client, Alan Cooper– brought in April.

At a short hearing today, U.S. District Judge John Darrah set briefing schedules on Prenda and Duffy's Sept. 11 motion to dismiss the counterclaim and the defendants' Sept. 12 motion for contempt, or in the alternative for an order to show cause.

He set Oct. 17 and Oct. 31 deadlines for responses and replies, respectively, and said he would rule on both motions on Jan. 19.

The content and mood of today's hearing was much different than the last hearing in the matter. At that hearing, which took place on Sept. 4, Darrah issued at least two warnings to Duffy about his statements and reminded him that "[t]his is not a game."

Another difference was that Duffy appeared in person, instead of by phone, which he did for the last hearing and a few previous ones. Darrah ordered Duffy to appear before him for today's hearing.

Chicago attorney Erin Russell attended today's hearing on behalf of the defendants, who she is representing with Massachusetts attorney Jason Sweet.

Russell asked Darrah to expedite the briefing schedule on her clients' motion, but the judge said no, noting that while he's not used to lawyers seeking shorter deadlines, he wants to rule on both motions at the same time.

If Darrah rules on the motions as scheduled on Jan. 19, it will be nearly two years since Prenda and Duffy first brought their defamation cases against Godfread, a Minnesota attorney, and his client, Cooper.

The suits were filed in February 2013 in St. Clair and Cook counties before being removed to their respective federal courts. Duffy brought the Cook County suit and Prenda filed its in St. Clair County. They were consolidated before Darrah in June 2013.

Since then, the parties have been fighting over a remand request that was eventually rejected, counterclaims that have been twice amended and a motion for sanctions that was approved earlier this year.

While this case has been pending, Prenda, a now-dissolved Chicago law firm, and the three attorneys behind it–Duffy, John Steele and Paul Hansmeier – have been sanctioned in other jurisdictions and accused of creating sham corporations to exploit the courts' subpoena powers and extort defendants into settling copyright infringement and computer hacking suits.

In seeking sanctions in the defamation case, Cooper and Godfread in September 2013 accused Prenda and Duffy of lying to an employee of the St. Clair County Clerk's Office to get an amended complaint filed and to Darrah about what U.S. Chief Judge David Herndon said in denying their remand request in southern Illinois' federal court.

Darrah approved the defendants' request in January and in June, ordered Prenda and Duffy to pay $11,758.20 in legal fees as sanctions for misrepresentations they made in their remand motion and before him.

On behalf of Prenda, Duffy earlier this month filed a motion to stay payment of the sanction due to inability to pay, saying that "Prenda does not have assets with which to pay it. Indeed, it appears that the only asset that Prenda now has are the proceeds, if any, that it may derive from this lawsuit and other litigation that it may initiate."

Darrah denied that motion at the Sept. 4 hearing, during which time Duffy implied he hadn't paid the sanctions award because he thought it was only against Prenda as the June sanctions order only listed the firm, not the firm and him.

Duffy said he misunderstood and apologized. Darrah reminded him it was those types of statements that led to sanctions in the first place and then asked Russell if she wanted to file a motion for rule to show cause on behalf of the defendants, which she did on Sept. 12.

Motion for contempt/rule to show cause


In their Sept. 12 motion, Godfread and Cooper ask Darrah to hold Prenda and Duffy in contempt for failing to pay the $11,000-plus sanctions award or in the alternative, for an order to make them show cause why they shouldn't be held in contempt.

"Defendants have shown by clear and convincing evidence that Prenda and Duffy should be held in contempt for their failure to obey the Court's Sanctions Order," the defendants contend, later adding, "Not a dollar has been paid, and no serious efforts have been made by Prenda or Duffy to remedy the situation."

Because the "magnitude of the harm in this case is significant" and the "actions for which Prenda and Duffy were sanctioned are serious," the defendants assert that "both remedial and coercive civil contempt sanctions are the appropriate remedy."

"Prenda's chicanery in St. Clair County and its willingness to advance untenable legal arguments grounded in falsehood and deception simply cannot be tolerated," the motion states.

It adds, "Duffy's blatant disregard for the orderly administration of justice, his insistence on advancing arguments previously rejected by another court, misrepresentations regarding facts and even the holdings of other federal judges made not only in writing, but on the record while standing in the well of the Court are unbefitting an officer of the Court and simply cannot continue."

Not only did the defendants ask Darrah to hold Prenda and Duffy in contempt for not paying the sanctions award, but they also want him to make the duo pay an additional daily fine for any continued failure to pay.

"The current course of conduct by Prenda and Duffy in this case must end. The Court has issued numerous warnings from the bench. They have fallen on deaf ears," the defendants' motion states.

"The Court entered an order sanctioning Prenda and Duffy for their conduct seven months ago, and yet they continue to advance untenable arguments and make misrepresentations to the Court unabated. Delay, deny, do nothing. It would appear from the evidence that is the Prenda Way."

Motion to dismiss counterclaim


In their second amended counterclaim Prenda and Duffy want dismissed, Cooper and Godfread basically allege they were sued for defamation in retaliation for filing a lawsuit in Minnesota against the now-defunct firm and its principles for the alleged theft of Cooper's identity in violation of Minnesota's SLAPP Act.

Cooper claims his name had been used as an officer or director of AF Holdings –one of Prenda Law's clients that a few judges have dubbed as a sham corporation created to benefit the attorneys representing them– without his consent.

Prenda and Duffy, however, assert the defendants' counterclaim must be dismissed because although they corrected formatting issues that spurred their amended filing, "they have still failed to state a valid counterclaim against any entity in this matter."

"While they appear to have considerable personal anger against a non-party (John Steele), whom they are suing in Minnesota, they have failed for a third time to allege any cognizable cause of action against actual parties here," the motion to dismiss states.

Prenda and Duffy contend this is especially true for Godfread, who they assert appears to think, based on the legal "theories" presented, "he is entitled to step into the shoes of his client Cooper and reap the benefits of the (invalid) claims Cooper alleges."

In their motion, Prenda and Duffy point out what they dub as a proofreading error on the part of the defendants' attorneys in that they didn't correct a reference to "Duffy" that was supposed to say "Cooper."

"Counterplaintiffs also allege that 'Godfread and Duffy [sic, emphasis added] have incurred significant legal expenses and other damages as a direct results of the actions of Prenda and Duffy,'" the motion states. "Initially, it appears that Godfread's legal expenses cannot have been legitimately 'significant' by hiring counsel which cannot proofread."

Duffy, who is representing himself and Prenda in the case, however, may have jinxed himself in calling attention to his opponents' error. On the very next line of the motion, Duffy misspelled "Godfread" as "Godfrey."

The motion to dismiss the counterclaim goes on to argue, "Given that Godfrey [sic] himself an attorney, and is represented by two other attorneys, the inescapable conclusion is that he has no claim to allege. Allowing counsel to personally recover duplicate damages for claims their clients assert would be perverse."

Prenda and Duffy also contend the counterclaim must be dismissed because it seeks a declaratory judgment under Minnesota's Anti-SLAPP statute, a law intended to protect citizens in suits seeking to prevent public participation, but "is not brought in the form of a motion, and it violates the statute they seek to invoke."

Pointing to Darrah's Aug. 14, 2013 order that granted their motion to dismiss the defendants' original counterclaims, Duffy and Prenda state the judge determined the defendants failed to prove then that the defamation allegations were aimed at procuring favorable government action.

"The allegations against Godfread and Cooper relate to the fact that, while statements were present in Minnesota Court documents, those documents were not publicly available, and Counterplaintiffs chose to publicize those (patently false) statements, entirely outside of the court process, to third-parties Internet hate groups having nothing to do with the procurement of a favorable Governmental outcome," the motion to dismiss asserts.

Prenda and Duffy add, "Far from it; those groups instead have professed a desire to harass those who seek to enforce copyright laws relating to certain content that they favor."

They further contend that the counterclaim must be dismissed because Godfread and Cooper fail to prove their conspiracy claim.

Among other arguments, Prenda and Duffy allege that while Godfread and Cooper claim "Prenda and Steele 'conspired' to procure Cooper's signature, they fail to support that claim with any facts. Those facts are critical to their claim, for example, because as the Court can take judicial notice, Prenda did not exist at the time they (falsely) claim one of the signatures was procured.